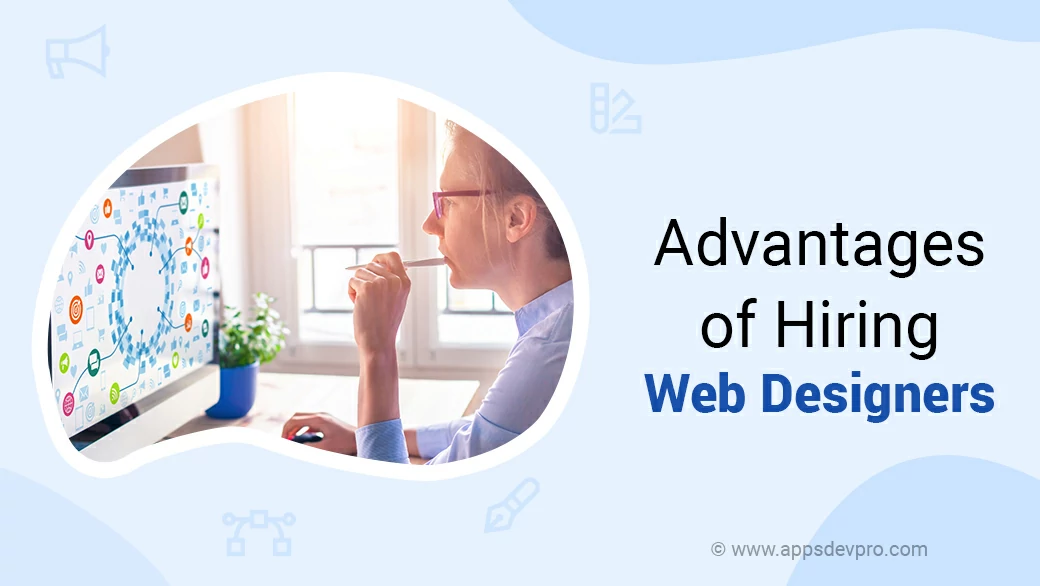 Professionalism is the essence for stand uniquely in every business in the modern business environment, either for offline or online business. You must have outstanding professional design of your website to get in eye of your ultimate customers as well search engines for web page ranking. Professional designing & development provides your website helping features for enhancement in striking visualization that force visitors to visit again.
To get the quality designing work for your business you must have to hire website designers from standard service providing companies prevailing in the market. Large web design service companies & small to medium-sized web site design companies use to posses expertise designers team and follow complete & perfect standards of designing for delivery of customized & quality designing work for their clients.
Web development companies are offering such professional web designers on hire basis who works specially for your website and implement their creative, fresh, and appropriate skills of designing. They work by following perfect professional rules of designing suitable to business nature and market demand.
How hired professional designers work for you with their designing resources
Professional approach of doing work is essential for online business, using appropriate colors, perfect font size for characters, complete layout, suitable graphics, correct navigation system, and usage of Cascading Style Sheets (CSS) to control the layout & look of the page easily.
There are various web designing tools like professional web designers always use browser safe colors in designing such as those colors which use to work well in most browsers, CSS layout templates, browser emulators for checking how website looks, CSS style library, HTML Tag Library, HTML Validators, Web Authoring Tools and Meta Tag Generator.
Professional designers use to possess designing skills or strengths to provide quality designing work to their clients such as Adobe Photoshop, Microsoft FrontPage, HTML/CSS2, Adobe Illustrator, Dream Weaver, CorelDraw, W3C Standard, Table-less Div Layout and DHTML/JavaScript.
Designing websites is crucial without professional standards of doing work and web market demands for unique designs of websites to get attention of online visitor masses. Hiring professional web designers from standard web designing service providers keeps your website in the healthy online competitive environment.
————————————————————————————————————————————————–
You can also check our other services:
Hire Mobile App Developers, Hire Xamarin App Developer, Hire iPhone App Developers, Hire Android App Developers, Hire Flutter App Developer, Hire React Native Developer, Hire Kotlin Developer, Hire Web Developer, Hire PHP Developer, Hire Laravel Developer, Hire Nodejs Developer, Hire Microsoft Developer, Hire ASP.NET Developer, Hire Angularjs Developer, Hire Reactjs Developer, Hire Vue.js Developer, Hire E-commerce Developer, Hire Magento Developer, Hire WordPress Developer, Hire MERN Stack Developers, Hire MEAN Stack Developers, Hire App Developers