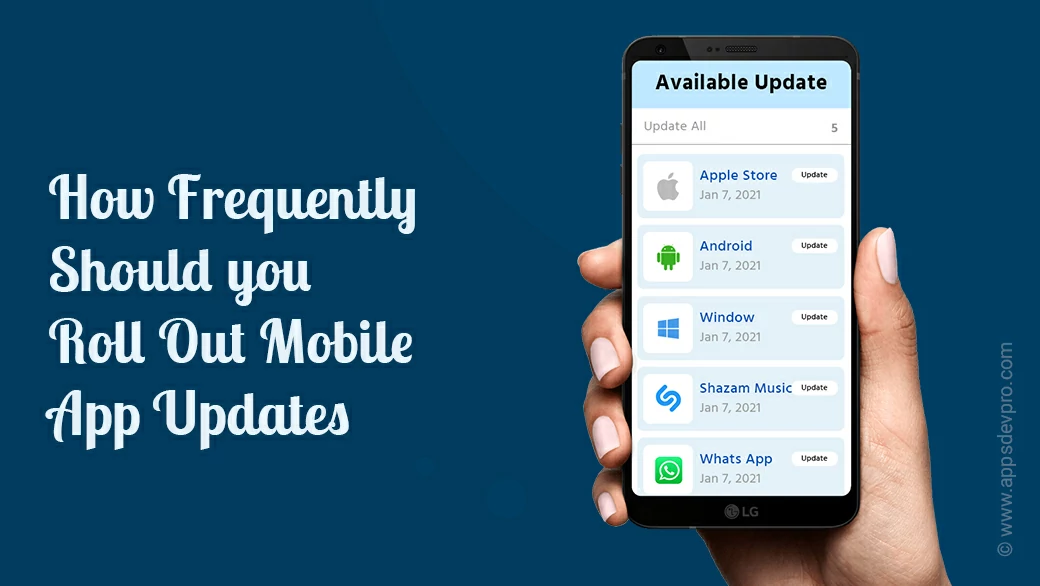 The advent of smartphones has brought about a significant change in the lifestyle of mobile phone users. Use of laptops and desktops is diminishing with an overhaul of convenience provided by smartphones. Any sort of task that requires a user to work on laptop is now possible to undertake with the help of pocket sized gadget. The following graph does justice to this statement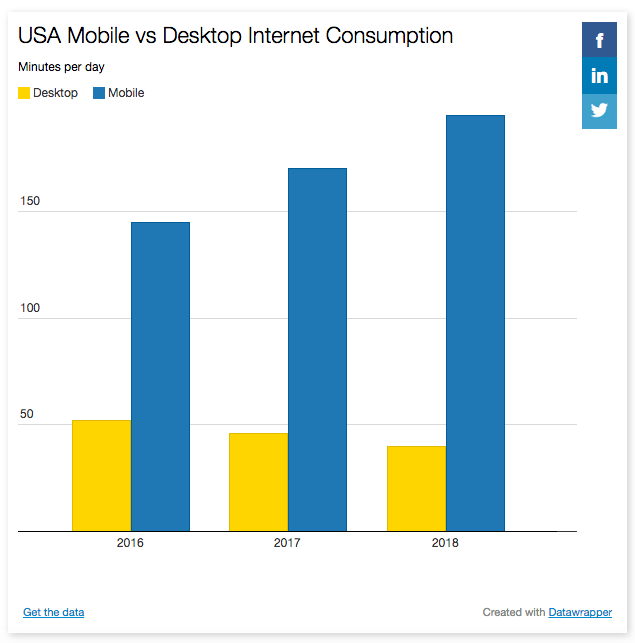 Image Courtesy: Digiday
What is the need for mobile app updates?
Technology is blooming at an unprecedented rate, thereby opening up new opportunities for mobile app developers to experiment and bring in innovation in their work. Making amendments to previously launched mobile app in order to remove bug, improvise performance, incorporate latest technology or add an extra feature based on user feedback is necessary for your app to retain its value in the App Store.
Direct Mapping of App Ratings with Frequency of Updates Rolled Out
If you think that mobile app updates are merely to improvise your previously developed app and remove bug then you re highly mistaken. There is a direct connection of app ratings with the frequency of app updates. To be more precise, the regularity and frequency of app updates affects its rating in the App store.
Following graph shows insights on the connection between app ratings and frequency of updates: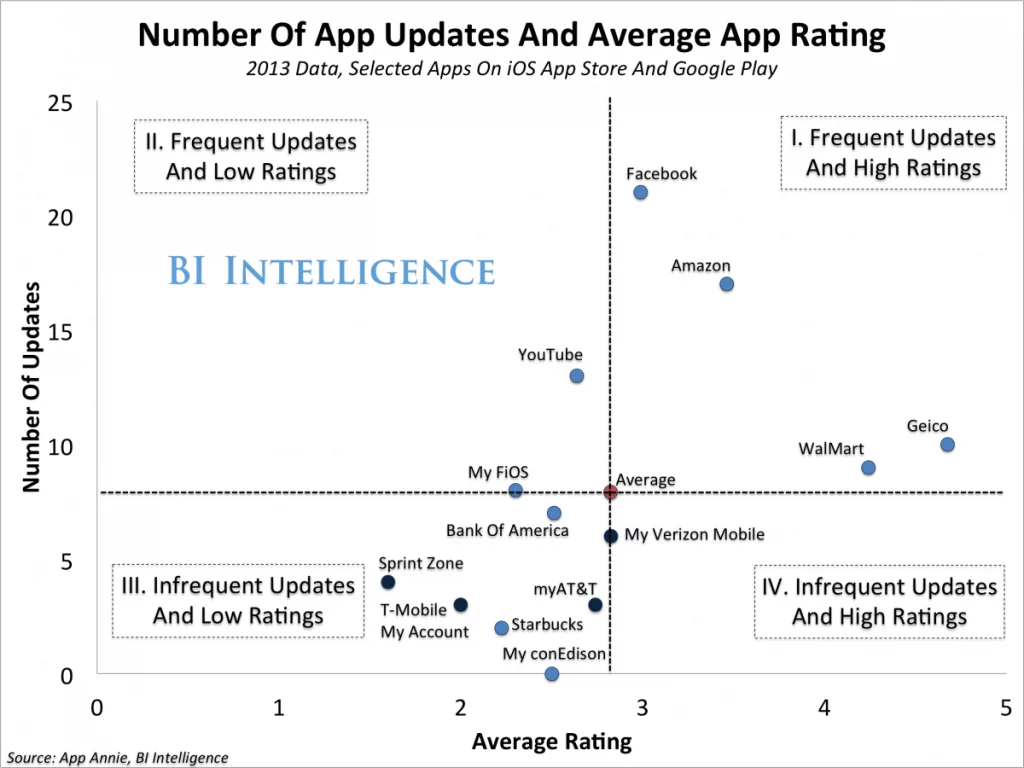 Piece of information conveyed by above graph is that you should schedule app updates instead of rolling out randomly. Setting a particular frequency will lessen the risk of users getting frustrated with random updates.
List of Valid Reasons for App Updates
Now that you have learned about setting a frequency for app updates and scheduling it evenly, the next thing to understand is to validate your update. Why do you need an update to be rolled out? Give a valid answer to this question for users to accept and upgrade the app to new version.
1. Addition of enhanced features
Hardware specifications of smartphones are constantly changing in an endeavor to offer better devices to mobile phone users. Operating system upgrades are also made available to users who are always eager to stay at the forefront of technological advancements.
Following image shows Google Play Store's support for split screen feature of Android Nougat: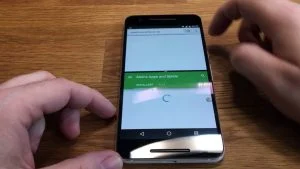 Image Courtesy: YouTube
These factors make more room for previously launched apps to include enhanced features. Mobile app developers work on it and send out updates for users to enjoy the benefits of newer technologies.
2. Improvements to the app
Mobile app development companies usually release the first version of app in store very soon. Once the app is used by audience, they scrutinize the analytics and work on areas that require improvement from user's perspective. Even user feedbacks are considered in this development phase to improve the present app.
Possible bug removal, resolving navigation issues and performance improvements are considered as most validated and useful app updates for users. For example, an app named 'FabAlley' was rolled out to iTunes in 2015, but updated later to ensure its compatibility with latest iOS versions.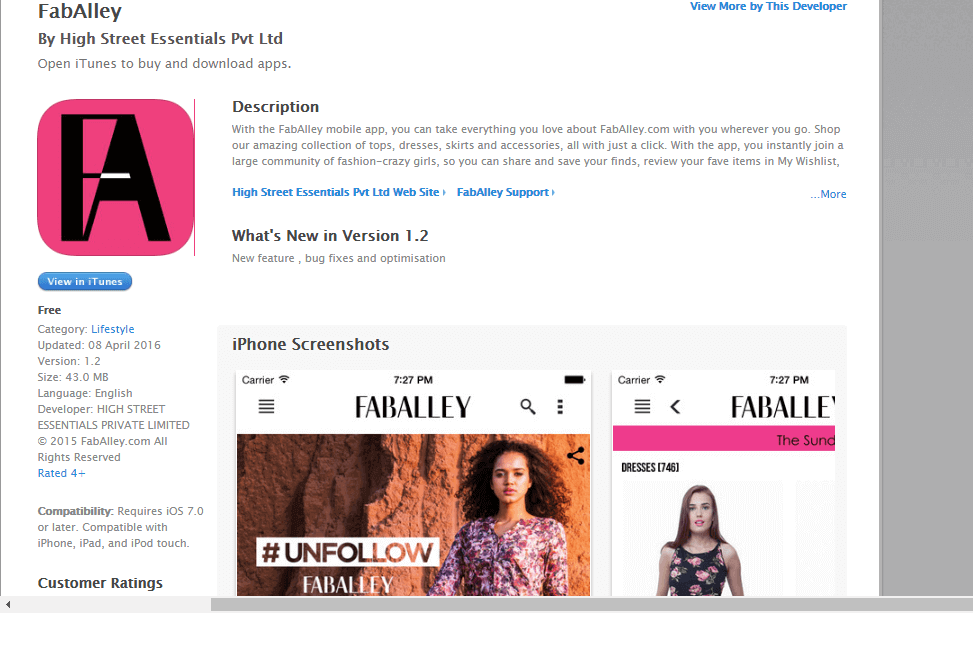 Image Courtesy: iTunes
3. Updating users of your active involvement in development
Not getting updates for a mobile app for a long time may make a user think that the app developers and the team maintain it is not active or not interested in the app anymore. App updates at regular intervals reassures users that you acre for them and are constantly working in improving the app to meet their requirements.
4. Implementing changes based on user feedback
Once the app is deployed to the App Store, it becomes open to wide audience. While some download and use the app, few of them take efforts to even post feedback based on their user experience. The app maintenance staff escalates this feedback to development team, who then decide on ways to fulfill app user's requirement.
The apps that take into account feedback of users in the process of improvisation earn a set of loyal audience. They feel valued and go forward to share their experience of using the app with friends or sometimes even on social media.
On a Concluding Note
Based on the nature of your app and target audience, decide the schedule of app updates. Purpose of update must be well served in the version released out to the App Store. Give meaningful to your app and enhance its value by releasing timely meaningful updates.
————————————————————————————————————————————————–
You can also check our other services:
Hire Mobile App Developers, Hire Xamarin App Developer, Hire iPhone App Developers, Hire Android App Developers, Hire Flutter App Developer, Hire React Native Developer, Hire Kotlin Developer, Hire Web Developer, Hire PHP Developer, Hire Laravel Developer, Hire Nodejs Developer, Hire Microsoft Developer, Hire ASP.NET Developer, Hire Angularjs Developer, Hire Reactjs Developer, Hire Vue.js Developer, Hire E-commerce Developer, Hire Magento Developer, Hire WordPress Developer, Hire MERN Stack Developers, Hire MEAN Stack Developers, Hire App Developers