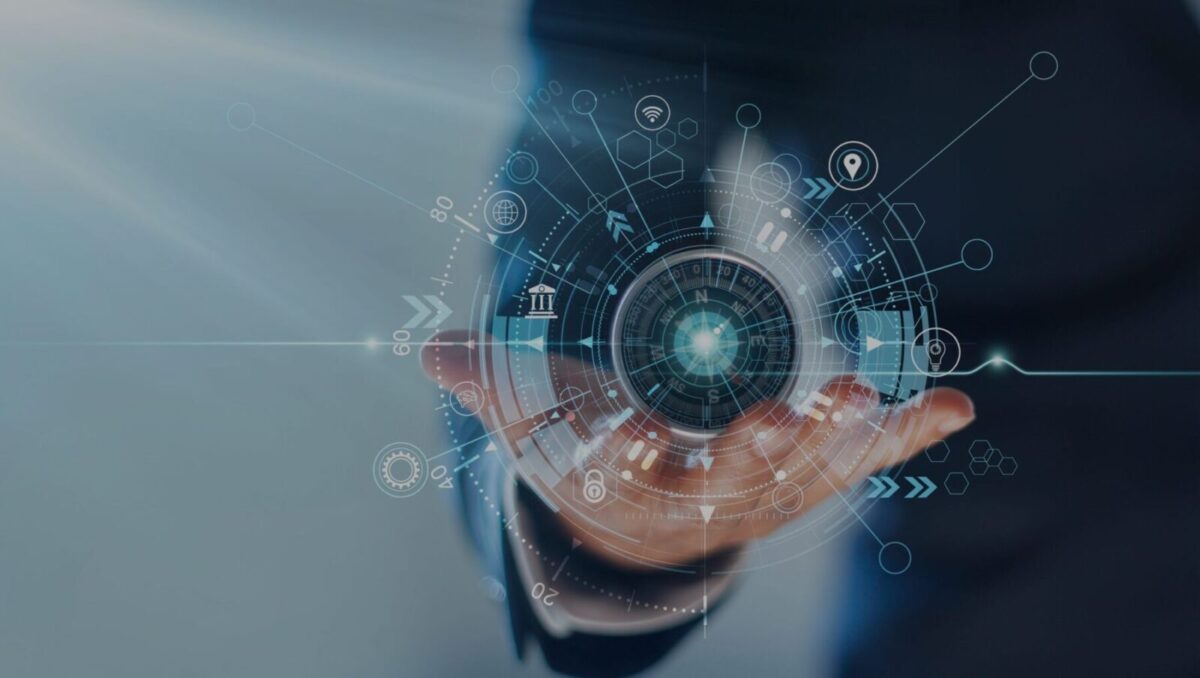 Finding great software developers to build your product isn't always easy. When you're seeking out great software developers to work on your project, it's natural to want someone who will deliver the most results in the shortest amount of time possible.  However, don't overlook cultural fit when making hiring decisions. With Indian software developers, that […]
Finding great software developers to build your product isn't always easy. When you're seeking out great software developers to work on your project, it's natural to want someone who will deliver the most results in the shortest amount of time possible. 
However, don't overlook cultural fit when making hiring decisions. With Indian software developers, that cultural fit can be as much of an asset as any other skill they bring to the table. 
From their high level of education to their familiarity with cutting-edge tech, here are ten reasons why you should hire Indian software developers to help you create your next product or platform.
---
1) Salaries are Relatively Low
While US developers generally earn between $60,000 and $100,000, Indian developers rarely make more than $25,000. If you hire one top-tier developer in India, you could have three or four of them working on your team.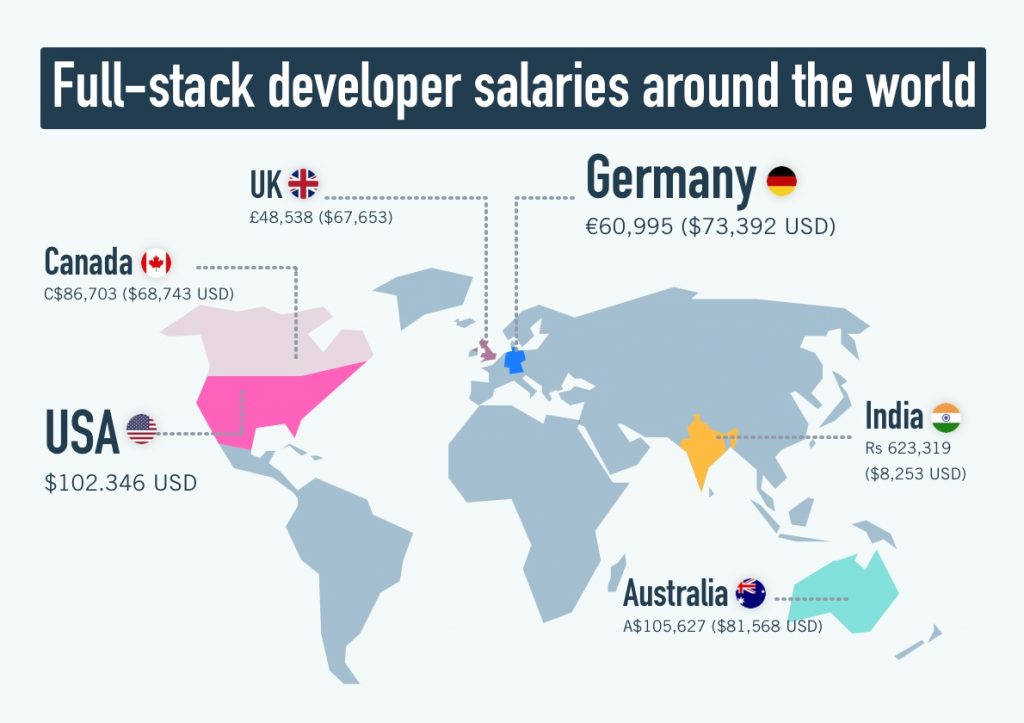 Cost-per-hire is a massive consideration in software development costs, so it only makes sense to keep salaries as low as possible by finding a large pool of talent overseas. Also, note that costs do increase depending on where your workers are located in India and how far your business is from India. 
For example, hiring for Bangalore is more expensive than hiring for Mumbai or Delhi. Still, companies based in San Francisco would pay considerably more for outsourced employees than those found somewhere else like Detroit.
According to Indeed, one of every five job postings for Indian software developers asks for a minimum annual salary between $50K and $70K. The higher salaries are a sign that demand for skilled technology professionals is increasing and salaries are keeping pace with market forces.
---
2) Culture is Easier to Adapt To
India's culture is by far one of its biggest advantages. English is a widely spoken language and local companies are typically quite accommodating to overseas workers. This also makes it easier for expats to adapt to their new environment in comparison to other foreign countries. 
With a high rate of English proficiency, many Indians also have higher-level knowledge of international business concepts, which makes them ideal candidates for your project. 
Remember that if you move forward with an overseas software development project with employees based in India, don't underestimate how important communication will be throughout your process. If you aren't careful, something as simple as technology barriers can cause chaos and mistakes early on in development!
---
3) A Huge Pool of Talent
There are thousands of qualified developers, programmers, and IT professionals in India to choose from. With that much talent on hand, you're able to make some very selective hiring decisions and hire only the cream of the crop. 
The result is that you get a huge pool of talent in India, which means you have access to highly educated and experienced people who will be able to do a great job for your company. That gives you an edge over your competitors!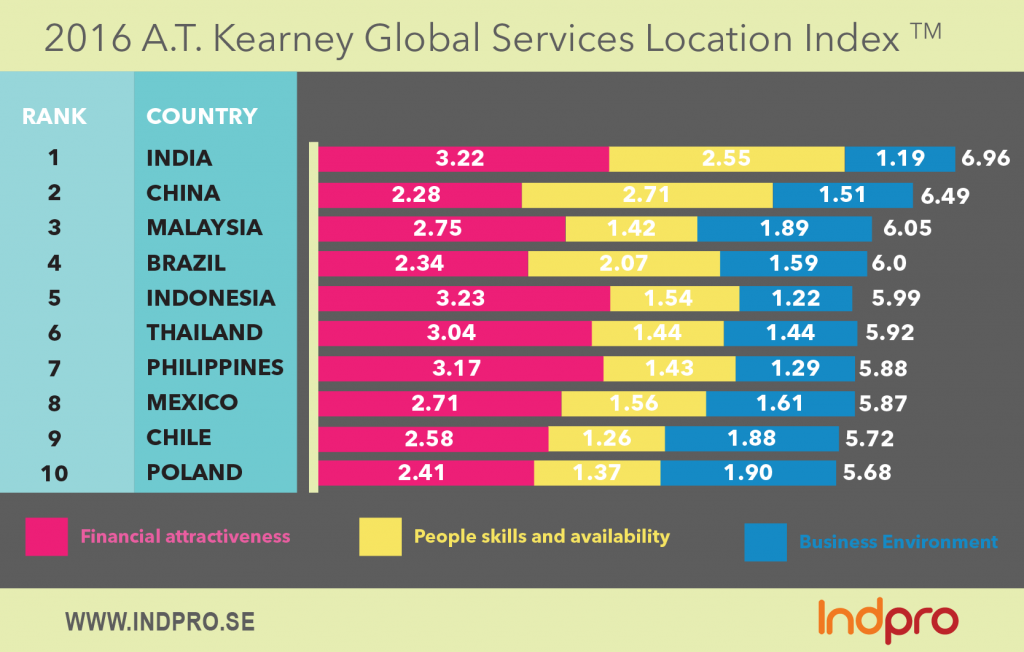 ---
4) Productivity is High
One of our top picks for India's best programmers is talented and hardworking, but they are far from being a one-man show. If a company decides to outsource to India, it will receive access to tens of thousands of developers with years of experience in dozens of different fields. 
At times, you may receive hundreds of applications per position to hire app developers, which forces developers to compete with each other by demonstrating that they are more productive than their peers. These developers are highly motivated to work hard; otherwise, they simply won't get hired next time around.
The need for efficiency has resulted in some pretty impressive results – many developers working at companies here have been known to go above and beyond expectations because it is required in order for them to stay competitive with everyone else.
A study conducted in 2016 by O'Reilly Media found that software developers at an average large tech company are spending only 35% of their time on development activities, while developers at remote locations are putting in 60% to 80%. 
With telecommuting more popular than ever and affordable high-speed internet making distance irrelevant, you're likely to find better talent elsewhere if you care about productivity.
---
5) They have Professionals In Every Specialty and Niche
The development community in India is diverse and has professionals for nearly every specialty and niche. With over 300000 IT companies alone (not to mention services and freelancers), you're certain to find one that specializes in your area of need. Your odds are pretty good if you're looking to hire cross-platform app developers, as there are more than thousands of them! 
If you want an SEO expert, they've got at least a hundred or so in each city. The growth rate has been incredible and these rates don't look like they'll be slowing down anytime soon! The demand is still incredibly high, with many businesses expanding their reach by moving into new markets overseas.
Due to the high-tech industry, India has professionals in nearly every specialty and niche at almost every level of expertise—from entry-level positions up to seasoned experts with years of experience.
---
6) Their Customer Service Is Excellent
Customer service is an area that doesn't necessarily get much attention but can make or break your company. This is especially true when you consider that buyers are making more and more purchasing decisions online—the quality of your customer service will directly impact your bottom line. 
In fact, 47% of consumers say they would go to a competitor's site if they had trouble with their purchase from a certain company. So how do you ensure that all facets of your business operations work well? 
When you hire an offshore company to develop your product, it's important that you have access to a team that can provide technical support. If a problem arises, do they have an easy way for you to contact them? And if something breaks in production, are they able to address any bugs quickly? 
When you hire mobile app developers in India, you will ensure excellent customer service and provide them with proper training in how to handle customer issues.
---
7) Their Clients are Happy with Them (90% Client Retention Rate!)
One of the top benefits of hiring Indian developers is that their clients are happy with them. The fact that they have a 90% client retention rate means that their clients are not only satisfied with what they offer, but more importantly, they have not had any major issues while working with an outsourcing company. 
This one metric reveals a lot about an organization and should be highly valued if you decide to work with a software development firm. On its own, it can give you insight into the quality of developers you may hire as well as how successful your business will be going forward. 
That's why it's important to look at reviews from others who have worked with outsourcing companies in order to see how satisfied (or dissatisfied) they were during their time working together.
---
8) Their Processes Support Agile Working
In many ways, software development is a business that runs 24/7. Many companies try to run it as a monolithic process that works in an efficient manner for eight hours a day and then stops. This doesn't work very well, particularly for agile working—where we need people able to respond quickly and switch tasks in quick succession. 
As such, Indian developers' processes support agile working much better than traditional Western companies' processes do. These developers know how to get things done fast and are happy to stick with short deadlines (often within 48 hours). This means your final product will be top-quality.
---
Conclusion
If you want your website or software development project to succeed, having dedicated developers is worth its weight in gold. An experienced team of developers from India will know how to take your ideas and turn them into reality. 
Their responsiveness and ability to think outside of traditional processes are assets that can't be found with local companies. If you have an idea for a new website or mobile app, think about what it would mean if you could hire a dedicated development team to bring it to life. Would you consider hiring dedicated developers from India?
————————————————————————————————————————————————–
You can also check our other services:
Hire Mobile App Developers, Hire Xamarin App Developer, Hire iPhone App Developers, Hire Android App Developers, Hire Flutter App Developer, Hire React Native Developer, Hire Kotlin Developer, Hire Web Developer, Hire PHP Developer, Hire Laravel Developer, Hire Nodejs Developer, Hire Microsoft Developer, Hire ASP.NET Developer, Hire Angularjs Developer, Hire Reactjs Developer, Hire Vue.js Developer, Hire E-commerce Developer, Hire Magento Developer, Hire WordPress Developer, Hire MERN Stack Developers, Hire MEAN Stack Developers, Hire App Developers