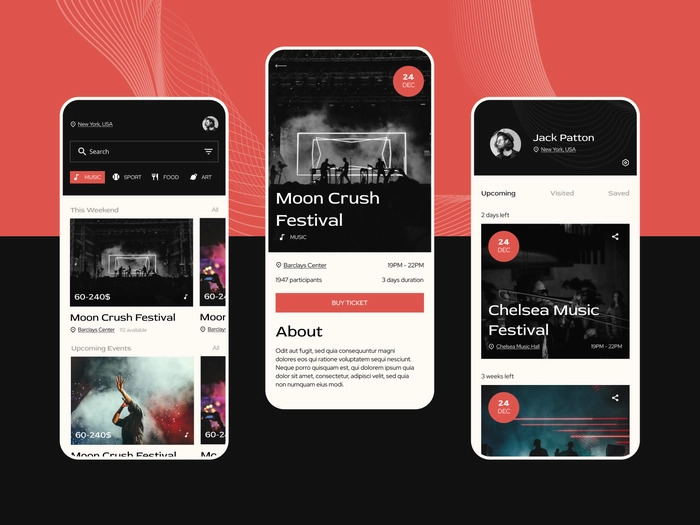 Creating an event app sounds like something that would be easy to do, and it can be – if you know what to integrate and how to create it. If you're looking to create an event app for your own event management business, then this blog guide is for you. Here we have covered everything to help you get started.
What is the cost to develop an event app? In the age of digitization, organizations are curiously interested in this question. Wondering why? If you are also looking for the answer to the same question then this blog is for you.
Hundreds of events, conferences, meetups, festivals, exhibitions, and more are taking place all over the world daily. Whether they are organized for a dedicated cause or not, these events involve people from a variety of demographics. But the real challenge is how to manage and keep track of multiple events.
In the age of digitization, where technology is constantly evolving in every industry, the event management industry has not remained untouched. Most businesses are harnessing the power of technology and operating events with the help of on-demand app solutions. 
So, whether you are a startup or a leading event organizing agency, this is an alarming time to revamp your business model. To see a drift in your event management business, it is worth looking for a cutting-edge event mobile app. 
Developing an Event App: Market Share and Its Introduction
Event mobile apps are no longer a new concept to people. However, emerging technologies are improving the way people can access events.
These apps work in both ways – for attendees and organizers. So before you come to any conclusion, let's dig deep into the fact that how this event works for you. 
An event app is a one-sort platform that can help event organizers attract more attendees and provide them with useful, up-to-date information throughout the event. Attendees can also use the app to browse events, purchase tickets, and connect with other attendees while on the go, which makes it easier to find like-minded people and make new friends during the event itself.
Nevertheless, these apps make it easier for organizers to plan events. To put it in simple terms, these apps are Software as a Service(SaaS). There are several event-specific features integrated into the app that make it easier for individual event management companies to handle multiple events right from the centralized panel.
All you need is to hire a mobile app developer that can help you create a simple yet easy-to-access interface for the app. Whether it's about booking a movie ticket or purchasing a ticket for an event, everything becomes easier with this event booking app. 
If you're looking to create an event app of your own, here are five steps to follow to get started. But before that, here are the market statistics that explain why it has become important to develop an app. 
Market Statistics of An Event Mobile Apps
As an organizer, event planning apps have proven to be an effective way to engage your audience, deliver a better experience, and optimize your efforts. All-in-all, event apps have a great way to go. Here are a few statistics that support our statement:
According to the survey report, the event technology market is set to take a steep shift and is expected to grow by 10.65% from 2019 to 2025.

91% of businesses have noticed a positive ROI from event apps.

60% witnessed an enhancement in user engagement with event apps.

According to the report, 60% of users actively use their devices during meetings and events.

In addition, 88% of them claim that event apps are "extremely important" for their business. 
Hopefully, these statistics sound encouraging to you too. But the central question is how to create an event mobile application and how much it costs to create an app. Let's get into the details.
Developing an Event App: Understanding the App Types and Categories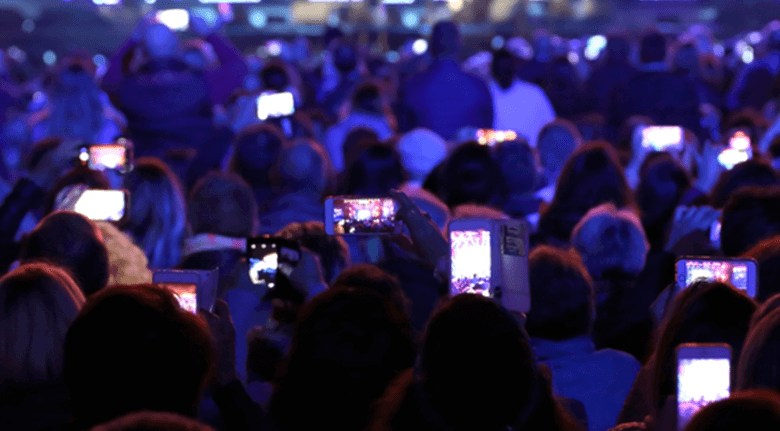 There are multiple varieties of event management apps, which can be roughly classified based on the following characteristics.
Completely Custom Vs Pre-Build Solutions
Custom event apps are those that are specially tailored to your specific needs. Developing your application from scratch will be very costly since you need to hire an app developer who will create the code specifically for you. All of the work is done exclusively for you. You will be working with the developer from the very beginning. 
Apps in this category are already coded, and they are only modified per customer requirements. Those on a budget will find that this is the case. This is a problem because everybody is using similar apps, and your minor tweaks will not give them a unique user experience. The apps are available for a monthly fee, or you can pay a one-time fee and use them forever.
Event Aggregators vs Dedicated Event Apps
Event aggregators act as a third-party platform where several events are live.  In addition, various organizers participate to post their events so they engage their audience. On the other hand, dedicated events apps are purposefully created for only a single organizer who plans events for a particular company.
Once you are sorted with an option, the next step is surely to look for the app development procedure. So here is the simple procedure of app development that you need to understand before investing in event app development.
Read More: 60+ Top App Ideas For Startups To Launch In 2023
How to Create an Event Mobile App for Android and iOS? 
The above event planning application types each have their specifics, so to recap: here are some aspects of the process to keep in mind if you want to develop an event app.
Step 1: Understanding Your Unique Requirements
Before you do anything else, know what you want your application to do and why. Figure out the details, think up a solid concept, identify and research your target audience, and learn about their needs. Since the market for event-planning apps is so saturated, therefore, it makes sense to familiarize yourself with your competition before you start building your product.
Step 2: Choosing an Operating System to Launch an App
Are you more likely to use a mobile app or a web-based solution? 's assume, you are looking to buy tickets, a website might be a better option. However, when your users are on-site, at the event, they might use a mobile application. 
If you choose to launch a mobile app, then there is another argument. In addition to being able to work offline, mobile apps are rich with features that provide attendees with useful information, including maps, schedules, speaker biographies, etc. 
Decide Where To Launch An App?
So when it comes to apps, you can choose to use native solutions or develop a cross-platform one. Here comes a point to make a serious decision. By hiring a cross-platform app developer, you can create an app that can seamlessly run on multiple platforms. Whereas, native apps are using different programming languages that are platform-specific. 
As the Google Play Store and Apple App Store are capturing 89% of the market share, it makes sense to create a hybrid app version using leading cross-platform frameworks such as Flutter, React Native, and more. 
Moreover, using a single codebase, you can create hybrid apps. This way, you can save 40% compared to building two different native apps. 
Step 3: Set Features and Functionalities of the App
There are a plethora of event apps available on the market, but you can make it stand apart from the crowd by integrating a unique set of features and functionalities. You can either hire an Android app developer to include platform-specific features. Also, you can consider including these basic functionalities in your event app:
Registration and Log-in:

Allow users to get registered with an app simply and easily. This allows them to log in to an app using an email ID, contact number, or social media profile. 

Create Events:

One of the most important features of any event app is the ability to create and manage events.

Location:

Another useful feature is GPS integration, which can help users find nearby events or get directions to them.

Filter:

Using various filters in the app, users can easily filter the events based on their interests. They can also look for events organized for specific dates or days.  

Show Listing:

Add a feature in your app that provides a complete list of events to the attendees.  

Show Detail:

Make sure each event is published with a complete description including the type of event, activities taking place, fees, timings, and more.

Rating and Reviews:

Allow users to provide feedback and ratings to the events based on their experience. This will help other users to decide while booking an event.

Ticket Booking:

This is an integral function of the app which allows users to book an event ticket right from the app.

Ticket Download:

Once they book a ticket, provide the provision of downloading the ticket from an app that can be accessed offline as well. 

Push Notifications:

Another key feature is push notifications, which can help remind users about upcoming events or let them know about last-minute changes. 

Home: Make sure your app provides a dashboard where users can check all upcoming events organized in various locations. You can hire an iOS developer to customize the app interface for iOS devices. The simple app interface will ensure an excellent user experience.
Sharing Events:

Social media integration is also important, as it allows users to share events with their friends and followers. 

Booking History:

You can add this feature and help users check the history of booking events. 

Payment Options:

With the integration of multiple payment options, you can make it easier for users to make payments through the app using GooglePay, PayPal, and more.  
These are the basic features of creating an event mobile app that may take 3 to 4 months to develop and cost somewhere around $10,000 to $15,000. But if you're looking to create an advanced app version, then you can look below for the advanced features.
Develop an Event Mobile App Using Modern Features
Certain types of event apps can leverage the benefits of these additional advanced features. Undoubtedly, the cost to develop an event app will increase. But at the same time, there will be a better chance of launching an app that can help you grab the attention of the users.
Hassle-Free Onboarding: We all must have experienced this once in life. The first impression is always the last. Hire Indian app developers to make sure your event app users have a great experience and make the registration process as simple as possible. Make sure your app has social media integration.
Event Program Preview:

Make sure your event app includes a clear timeline with the location or room to create an event mobile app. Include all the details of the event session and schedule in the app.

Multilingual Support:

If you have an event, it can be tough to figure out which language will make your target users most comfortable. To capture users from the global market, make sure to add a multilingual function to your event app. This will allow the app's content to be easier to understand for international visitors.

Geolocation Tracking Feature:

With the Geo-location Tracking feature, the app tells users about events nearby. Implementing this feature in the app will be a worthwhile decision.

Virtual Events:

AR and VR capabilities allow virtual presentations to feel as natural as their analog counterparts. We're so rapidly using screens these days, so why not bring presentations to a new level with these new technologies? Blending these technologies into the event mobile app will help you grab the attention of the users. 
Now the question is, how much does it cost to develop an event app? And how long does it take to build an app? Let's get straight to these crucial questions. 
Read More: 12 Top Mobile App Development Trends You Can't Ignore In 2023
How Much Does It Cost To Develop An Event App?
When it comes to developing a mobile app, the first question comes to your mind is "how much does it cost to develop an event app? Well, there is no straightforward answer to this question as there are several factors affecting the app development cost. 
Here are the major cost-influencing factors that you need to know:
The complexity of the app

Features and functionalities of the app

Number of app developers and their geolocation

UI/UX design of the app

App testing and deployment
These factors are the major contributors to the app development cost which can be greatly depending on your business requirements. If it comes to providing a rough estimation of the app development cost depending on such factors, then you can refer to the table below:
If you want a basic event app with MVP, the cost would be between $7,000 and $10,000.

A progressive event app will cost you between 10,000- $15,000 if you want an advanced event app with unique features. To create a progressive app, you will need a minimum of 2-3 developers, designers, testers, and QA analysts for an event app development team.

An event app with complex features such as cloud hosting, API integration, database storage, and many more will cost between $25,000 and $30,000.
What Can You Expect From AppsDevPro?
Collaborating with the leading mobile app development company in India like AppsDevPro can help you build a winning app. They have years of experience in translating app ideas into robust products. therefore, they better suggest you right choice of technologies. Apart from that, here is the list of facilities that you can expect from us: 
We provide you with a well-structured development team that includes designers, project managers, Android and iOS developers, front-end developers, back-end developers, and quality assurance specialists.

Leveraging the latest app development tools to ensure on-time project delivery without compromising on app quality. 

Use the best communication tools that give you a thorough understanding of every step of the project.

Individualized project management with a consulting component.

Checking that the app will go through the launch process to the app store or Google store.
In a Nutshell
Whether you want to develop an event app with MVP or an advanced feature with complex functionalities, the success of your project is entirely dependent on your mobile application development company's expertise. If you already have a plan to create an app, then it is worth hiring a mobile app developer. They will help you build an event app similar to Eventbrite for your business. We will provide you with a comprehensive guide for developing an event management app and allow you to build your dream app at an affordable price.
No matter how complex or basic your app requirements are, AppsDevPro is here to help you. You can bring us your app idea. Our team will analyze it and help you create a perfect solution. You can contact us to get a free app estimation!
————————————————————————————————————————————————–
You can also check our other services:
Hire Mobile App Developers, Hire Xamarin App Developer, Hire iPhone App Developers, Hire Android App Developers, Hire Flutter App Developer, Hire React Native Developer, Hire Kotlin Developer, Hire Web Developer, Hire PHP Developer, Hire Laravel Developer, Hire Nodejs Developer, Hire Microsoft Developer, Hire ASP.NET Developer, Hire Angularjs Developer, Hire Reactjs Developer, Hire Vue.js Developer, Hire E-commerce Developer, Hire Magento Developer, Hire WordPress Developer, Hire MERN Stack Developers, Hire MEAN Stack Developers, Hire App Developers