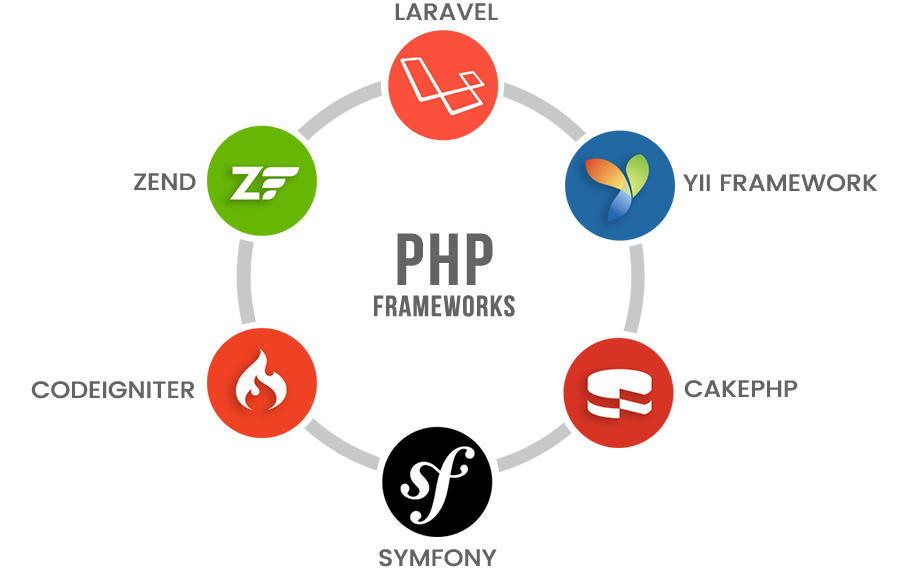 This guide will help you sort through the overwhelming array of PHP web development frameworks, from popular giants ie Laravel, Zend, Symfony, Yii2, or Slim. We, the PHP team & the R&D team of AppsDevPro, have done an extensive data search and enlisted descriptions of the frameworks and their key features to help you find the best framework for your web development requirement.
How can you ever choose between numerous PHP web development frameworks out there? Here's your answer: You don't have to! This helpful guide will help you sort through the overwhelming array of PHP web development frameworks, from popular giants like CodeIgniter and Zend Framework to more lightweight gems like CakePHP and Slim Framework.
Along the way, we'll give you suggestions on how to choose which framework best suits your needs, as well as great resources to help you learn about each framework in greater detail!
Before we go into details let us first have a look at some of the stats of PHP. PHP has been in existence for 20 years now and still is one of the most popular programming languages for web development and website building. More than 12 million websites use PHP, including Facebook, Wikipedia, Yahoo!, WordPress and Flickr.
Why use PHP?
Being a very stable language and quite popular among web developers, PHP has some impressive features. Even though it was created back in 1995 as a set of tools, today it is a fully-fledged server-side scripting language, supporting object-oriented programming and multiple platforms. Being designed for creating dynamic web pages using HTML, CSS and JavaScript is what makes it a really popular choice among website owners.
Some of its key features are: PHP is a general-purpose scripting language originally designed for web development to produce dynamic web pages. It can be embedded into HTML code or used in standalone scripts. As a server-side scripting language, it is commonly used to create interactive websites and web applications. The best part about PHP is that it comes preinstalled on most web servers, so you don't have to worry about downloading and installing anything before you start developing your website.
PHP has many frameworks. To help you choose from them we have shortlisted 10 of them which are written below
Here are top PHP Web Development Frameworks
1) Laravel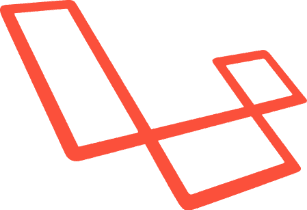 Source: Laravel
Laravel is a free, open-source PHP web framework that is designed for developing large-scale web applications. It was created by Taylor Otwell and has over 80,000 stars on GitHub. Laravel offers many tools to help improve your application's development speed such as built-in authentication, caching, queueing, validation, and more.
It's permissive licensing also allows you to modify its source code. In addition to being open-source, Laravel was named one of the most popular frameworks in 2018 with nearly 2 million views on GITHUB!
Laravel also goes very well for eCommerce development.
Want to read more about eCommerce development? Read this blog on Magento 
Key Features Of Laravel
Key Features of Laravel are: MVC Framework, Object-oriented, Cloud Computing, Social Authentication, Active Record, Built-in Queue, Lending Library, Templating Engine, Testing Support, Support Code Documentation
---
2) CodeIgniter
Source: Codeigniter
CodeIgniter is a free, open-source web application framework with a very small footprint and built-in PHP. It allows you to develop and maintain large-scale applications as well as small scripts quickly. CodeIgniter can take advantage of object-oriented programming (OOP) techniques to help you develop complex systems while staying relatively easy to understand.
Whether your project requires five pages or 50,000, whether it is run by one person or many, CodeIgniter can be there for you.
Key features of Codeigniter
CodeIgniter is an application development framework that enables you to develop database-driven websites and web applications. It provides an architectural design, a set of libraries (or classes), and a development methodology that helps speed up web application development. CodeIgniter makes use of Model View Controller (MVC) architecture which separates your application's logic from its display, thus resulting in better maintainability, extensibility, and interoperability.
The library also allows developers to manage cookies, sessions, and authentication by default. Other frameworks offer but provide no support for them by default. With CodeIgniter installed you can write clean code with fewer coding errors since it supports PDO databases for improved performance.
Here is a comparison table for the top two PHP frameworks-
---
3) Yii2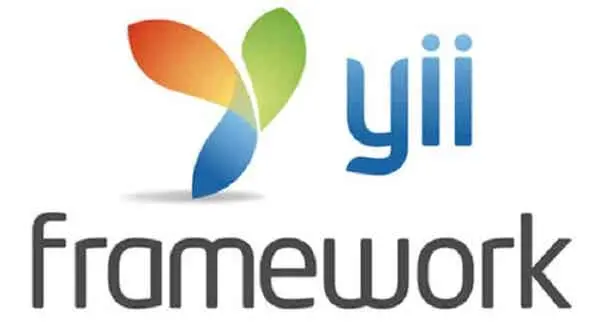 Source: Yii
Yii2 is an open-source, object-oriented PHP framework for developing web applications rapidly and effectively. Yii was created by a team at CCRi in 2009. It is released under New BSD License and it's free to use in both commercial and non-commercial projects. It can run on any platform that supports PHP 5.3 or higher, with some enhancements available for Apache 2.4+ servers only;
Apache 2.2 will also work but only in legacy mode, while support was dropped on March 23th, 2015; Nginx 1.8+ servers are supported via FastCGI interface with enhanced event handlers (via ServerSignal), etc…
Key Features of Yii2
Yii2 is one of the most powerful frameworks for developing modern web applications, including cross-platform mobile apps. With a strong focus on object-oriented programming, clean code, and testability principles, Yii2 helps developers rapidly design and build fully functional software applications with fewer lines of code. It's safe to say that if you can't use Yii2 to solve your problem—you probably can't solve it at all.
Along with its extremely fast performance, user-friendliness and great documentation are two other standout features of Yii2. The framework also offers extensive community support; among many other things, Yii2 comes with built-in support for database migrations and an excellent debugging mechanism for integration tests.
---
4) CakePHP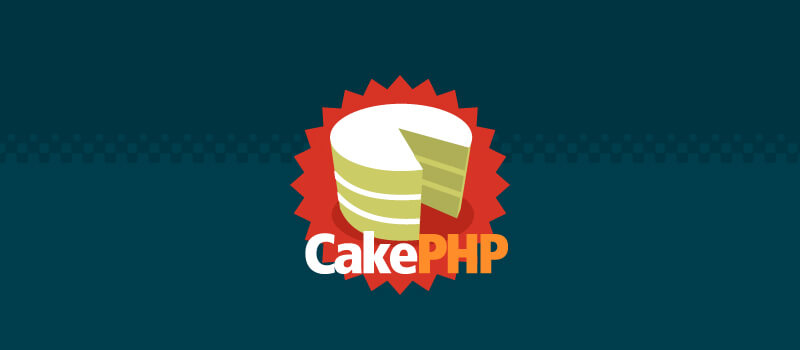 Source: CakePHP
CakePHP is a widely used and highly supported rapid application development framework for PHP. It features a component-based architecture that allows for great code reusability, a very convenient inversion of the control system, and excellent documentation. Although it may not be as mature as other frameworks, it's certainly worth your attention.
The project is being developed by an open community and has been gaining popularity recently thanks to its reliability, solid approach, and extensibility. As such, you can use CakePHP to develop just about any type of website – from simple brochure websites to complex eCommerce stores.
Key features of CakePHP
CakePHP is a rapid development framework for PHP that provides an extensible architecture for developing, maintaining, and deploying applications. CakePHP facilitates faster development by ensuring common tasks are automated. By default, it comes with built-in authentication and routing systems.
---
5) Symfony
Source: Symfony
Symfony is a set of reusable PHP components and a web application framework. It is one of the most popular frameworks used by developers today. The rapid growth of its user base can be attributed to its robust ecosystem, which allows developers to customize it according to their needs while minimizing code duplication.
Symfony2 is a modern and flexible web application development framework that can be used for developing enterprise applications.
Key features of Symfony
It's packed with features ranging from microservices, decoupled architecture, inversion of control, internationalization and localization (i18n/L10n), unit testing, front-end focused architecture through Twig or even Templating system integration for other frameworks like Yii or Laravel 4+ routing with @[email protected]
---
You can also watch this video for finding out the best PHP framework
Souce: Kinsta
---
6) FuelPHP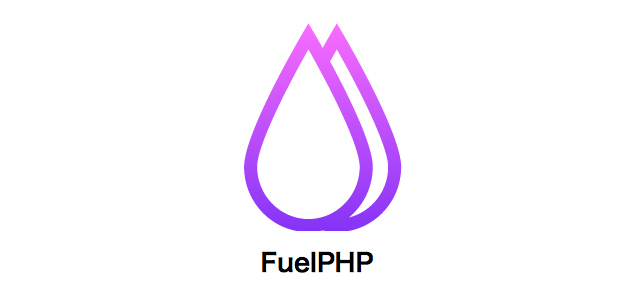 Source: FuelPHP
FuelPHP is a feature-rich web framework, written in PHP. It takes advantage of recent developments in programming language design and it implements modern standards such as PSR-0 and PSR-4. This makes it very easy to include a wide variety of functionality while making your code decoupled and interoperable with little effort on your part.
FuelPHP was created by Jeremy Mikola (software developer) & Phil Sturgeon (web agency owner). Both are located in Minnesota, USA. FuelPHP is distributed under MIT License terms but support is offered at pay per project fee.
Key Features of FuelPHP
FuelPHP is a free and open-source, full-stack web framework for developing high-performance web applications using PHP 5.3+. It allows developers to create both small, dynamic websites or large scalable enterprise applications on top of Symfony2 components. FuelPHP's ultimate goal is to develop something that can be used by anyone without complex configuration and without performance hitches.
7) Phalcon
Source: Phalcon
Phalcon is an open-source web framework implemented as a C extension offering high performance and lower resource consumption. Phalcon is primarily used for developing web applications. Phalcon was written in C, therefore it's faster than other popular PHP frameworks that are written in scripting languages such as Perl or Ruby on Rails.
Phalcon was designed to develop complex enterprise-level websites requiring high performance, scalability, and maximum productivity with a small footprint. This framework is also very useful for applications that process lots of data or require real-time features such as chat rooms or multiplayer games.
Key features of  Phalcon
Phalcon is a free, open-source PHP framework designed for high performance. It is implemented as a C extension offering high performance and lower resource consumption. It features a rich set of functionality including support for several databases (such as PostgreSQL, SQLite, MySQL, etc.), web services (REST and WebSocket), caching and much more.
---
8) Zend Framework
Source: Oracle
Zend Framework is an open-source98 framework for developing web applications and services using PHP 5. It consists of a collection of libraries, including Zend Engine, which provides many features commonly used in web development. Zend Framework was released on October 1, 2005, under an open-source license by Zend Technologies Ltd., a subsidiary of Oracle Corporation (from December 2007 to July 2009).
From version 1.10 onwards it is dual-licensed under both LGPL 2.1 and commercial licenses (including proprietary software licenses). To promote widespread adoption, some components are offered without charge under a separate GPL compatible license named ZubEvent.
Key features of Zend
If you are looking for a web development framework in PHP then Zend is a good choice for you. Zend has been around for quite some time now and is a tried and tested product, it can be used to develop applications across all platforms. It also allows easy access to data through SQL in an Object-oriented manner.
---
9) Slim
Source: Slim
Slim is a micro-framework, focused on simplicity and ease of use. It has few dependencies, making it extremely easy to integrate into your existing project. It also has an expressive, clean syntax that offers you powerful capabilities without much ceremony.
If you're building a new project and looking for a way to get started with little or no code, Slim may be right for you.
Key features of Slim
Slim has a philosophy of simplicity, and many developers agree that it does a good job of staying true to its mission. As such, Slim aims to be easy to learn and get up-and-running with. In addition, Slim tries not to impose strict structure on projects and instead stays flexible enough for users to customize it as needed.
---
10) PHPixie
Source: PHPixie
PHPixie is a very small micro-framework. The only thing it can do is execute a single file. If you need more, it's time to switch to another framework. This has several benefits: Easy installation and setup, no configuration, simple learning curve (but no routing or anything like that). All in all, it's a very lightweight, yet complete framework for applications that do not require complex functionality.
Key Features of PHPixie
Combining all important characteristics and properties of modern frameworks, it provides essential tools for simplifying software development in areas that are relevant for both small and large projects. It is a Swiss army knife that can be used to solve a wide range of problems.
---
Conclusion
Though there are many web development frameworks in various programming languages, some are more suited to specific tasks and objectives than others. For example, Ruby on Rails is very popular for building social networks and blogging platforms while Zend Framework is an excellent option for creating enterprise-level applications.
The other nine frameworks we've looked at today are also great options for a variety of projects, but often with different requirements in terms of design or features. These best-of lists can be helpful if you know your next project will involve certain needs and objectives; however, it can be tricky to decide on a framework because you might not know what those needs and objectives will be until after you start working on a given project.
Want to build a web application using PHP? Hire PHP developers from AppsDevPro
PHP development is one of our specialties. We've been at it for years and have a long track record of successful, completed projects to back up our experience. From start to finish, we get it done with PHP development, so if you're in need of such a service, don't hesitate to get in touch with us.
Our technical team works seamlessly together to build products that connect users seamlessly across their devices, and they can do it for you too! With AppsDevPro as your PHP development team, your product will be functional across many devices and screens. As modern technology becomes increasingly mobile-focused and device-agnostic (in other words, not device-specific), companies are still making efforts to create native apps for each platform.
————————————————————————————————————————————————–
You can also check our other services:
Hire Mobile App Developers, Hire Xamarin App Developer, Hire iPhone App Developers, Hire Android App Developers, Hire Flutter App Developer, Hire React Native Developer, Hire Kotlin Developer, Hire Web Developer, Hire PHP Developer, Hire Laravel Developer, Hire Nodejs Developer, Hire Microsoft Developer, Hire ASP.NET Developer, Hire Angularjs Developer, Hire Reactjs Developer, Hire Vue.js Developer, Hire E-commerce Developer, Hire Magento Developer, Hire WordPress Developer, Hire MERN Stack Developers, Hire MEAN Stack Developers, Hire App Developers