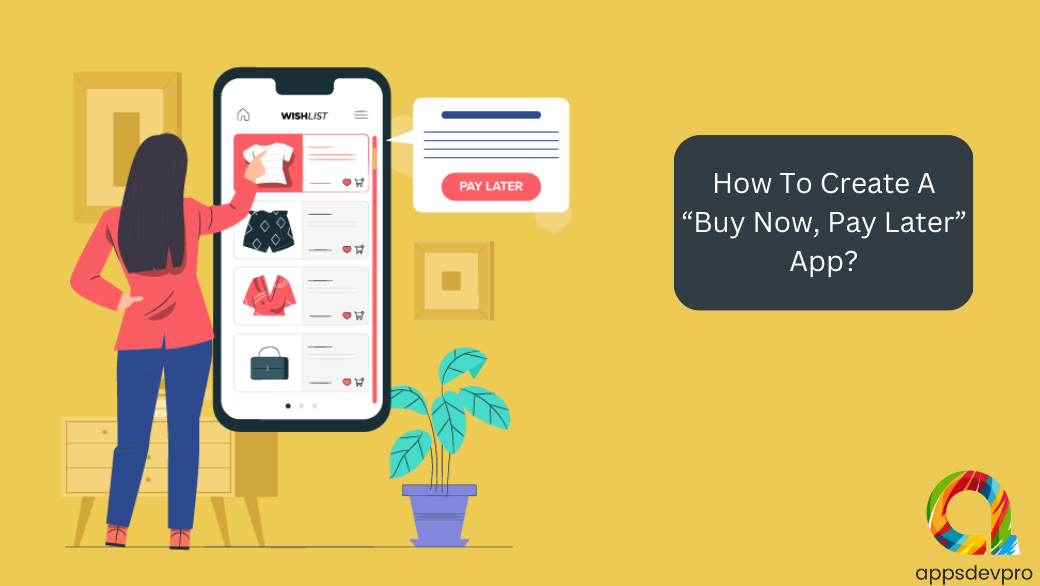 Are you planning to develop a "Buy Now, Pay Later" app for your business? If so, you're probably wondering how much it will cost to create a "Buy Now, Pay Later" app. Though there are various factors affecting the app development cost, so here is a complete blog to reveal everything about building a BNPL app in 2023.
How much does it cost to create a Buy Now Pay Later app for your business? – this will probably be the first question that popped up in your mind while making a decision to develop a BNPL app.
Buy Now, Pay Later apps are becoming increasingly popular, allowing customers to purchase goods and services now and pay for them at a later date. In recent years, it increasingly becomes popular as a way for businesses to offer customers an easy alternative to traditional payment methods. Moreover, on the other side, BNPL apps are incredibly beneficial for businesses to drive sales and give customers more flexibility when making purchases.
But how do these apps work and will it be worth making an investment in BNPL apps? Let's learn it through this video…
Interesting, right?
The Adoption of "Buy Now, Pay Later" Apps in the U.S. Market
BNPL services has been used by 37% of Americans in 2022.
29% of BNPL Services have been used for a personal loan.
12% of users said that they used these BNPL services five or more times.
These are crucial statistics portraying the demand for BNPL apps in the market. So whether you are a leading retailer or running an e-commerce store, BNPL apps really become a big thing for your business that help you boost your business sales and enable you to retain your customers.
But how much does it cost to create a Buy Now Pay Later app? In this blog post, we'll be discussing the cost of creating a buy now pay later app and the various factors that go into the process.
How Much Does It Cost to Create a Buy Now Pay Later app?
Creating a Buy Now Pay Later (BNPL) app can be an expensive undertaking. But how much does it cost to create a Buy Now Pay Later app in reality?
According to experts, the average cost to build a BNPL app can start from $10,000 and can go above $50,000.
Now many of you are wondering why there is a huge variation in the app development cost.
Well, the matter of fact is, that app development can be influenced by various factors. And before you make a decision to hire an app developer in India, you need to understand what factors affect the app development cost.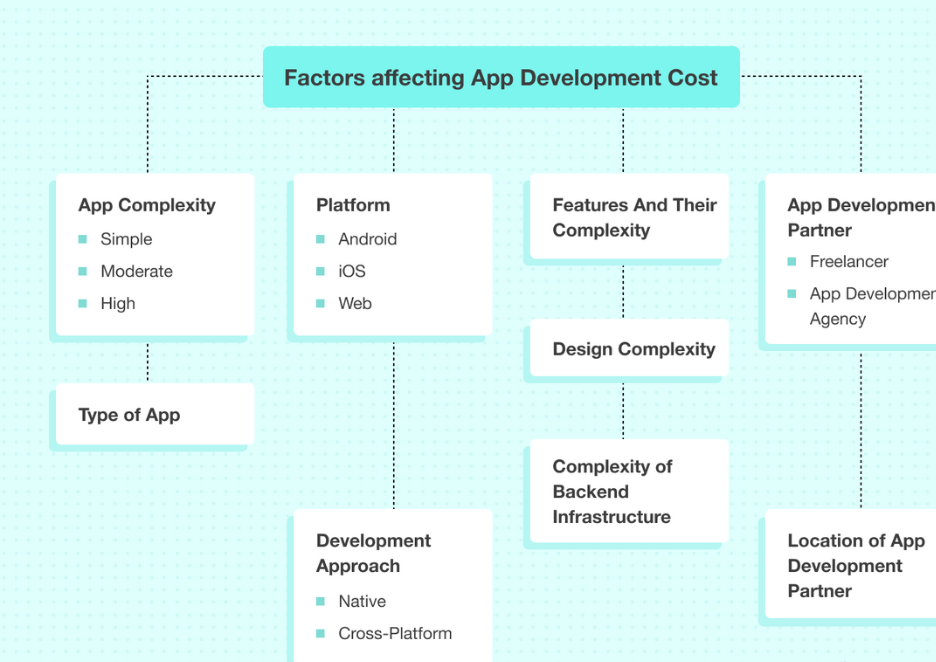 Image Source: simform.com
Here are some of the factors that can affect the total cost to create a Buy Now Pay Later app:
• Choice of Operating System: The cost of developing an app is majorly dependent upon the choice of OS on which you are planning to launch an app. Whether you are hiring a Native Android developer in India or iOS Native or cross-platform app. Generally, the cost to create a native is around 40% more expensive than developing a hybrid app and takes more time for app development.
• Design: Though BNPL apps are still a new concept for many, therefore keeping a simple and user-friendly interface can help you leave a lasting impact on the users. In addition, developing the simple UI/UX design of the app will take less time and require a basic level of design, therefore the overall cost of UI/UX design will be low. If you want a sophisticated, modern design with custom features, you can expect to pay more.
• Features: Depending on the features you need in your app, the cost may vary significantly. The cost to create a "Buy Now, Pay Later" app with basic features may cost somewhere $10,000 to $12,000. However, with the integration of advanced features, the cost to develop an app will jump beyond $20,000 or more.
• Complexity: The complexity of your app will also affect its cost. Apps with more screens and more complex code will require more time and effort to develop, which will add to the cost.
• Developer Rate: Different developers charge different rates for their services. So when you make a decision to hire a mobile app developer in India, make sure you evaluate the location, experience, and expertise of the developer. Usually, the hourly cost to hire software developers in India is starting from $15/hr and may go up to $50/hr. Shopping around for the best deal can help you save money on your project.
In a nutshell, the cost of developing a BNPL app can range from several thousand dollars for a basic web-based version to hundreds of thousands for a complex native app. Understanding the factors that affect the cost of development can help you plan your budget accordingly and make sure you get the most out of your investment.
Now let's closely evaluate various factors that affect the cost to create a Buy Now Pay Later app…
The Three Types of BNPL Apps To Develop
The market sphere of the Buy Now, Pay Later (BNPL) app is rapidly expanding. Hence, more and more businesses and customers are looking for ways to increase convenience and flexibility when it comes to making payments or purchases.
If you have also decided to create a Buy Now Pay Later app more businesses and consumers look for ways to increase their convenience and flexibility when making purchases. With a BNPL app, customers can purchase items and split their payments over several installments.
In general, there are three types of BNPL apps:
1. Third-Party Apps BNPL Apps
If you're a startup, planning to provide third-party payment services, then developing Third-party BNPL apps can be a brilliant app idea. These apps are basically run by companies like Klarna or Afterpay and provide customers with access to a range of retailers who accept the payment solution. Customers can sign up for a third-party BNPL account and use it to purchase items from participating retailers.
2. Dedicated BNPL App For Retailers
The dedicated BNPL apps are created by specific retailers who accept this payment method in-store or online. These apps will usually include features such as tracking orders, seeing account activity and managing your account settings.
3. Custom BNPL Apps
If you're looking for a truly custom solution, you may want to develop your own BNPL app. This type of app will offer features tailored to your needs, such as integrated customer loyalty programs, personalized offers, and special discounts.
No matter which type of BNPL app you choose, you can rest assured knowing that customers will be able to easily make purchases and pay for them over time. All you need to make sure that you hire Indian software developer that help you integrate the best choice of features to make your BNPL app successful.
How To Make a Buy Now Pay Later app for Your Business?
The cost to create a "Buy Now, Pay Later" (BNPL) app for your business is directly related to the fact that how you will create an app. Here's how it works…
Image Source: decentro.tech
It can be a daunting task especially when you don't know where to start and how to proceed with the development process. That's where the simple option is to hire an Indian software developer that provides the right guidance.
But still, here we are sharing a step-by-step to create an effective BNPL app that your customers will love. Here is a step-by-step guide to getting your BNPL app up and running:
1. Market Research:
Conduct a deep market analysis to evaluate what is your purpose for launching this app. Whether this application meets the customer's need or is still demanding in the market.
Elese, what features do you need to integrate, and how much budget do you need to build a Buy Now Pay Later app?
2. Set Up Your Payment Platform:
Once you have chosen an app builder, you need to integrate multiple payment methods. This will enable customers to securely purchase items through the app using their credit cards or bank accounts. Popular payment platforms include Stripe, PayPal, and Square.
3. Design the User Interface:
Next, you need to design the user interface (UI) for your BNPL app. This includes everything from the layout of the main page to the navigation buttons and menus. It's important to make sure the UI is easy for users to navigate, as well as aesthetically pleasing.
4. Add Features:
After the UI is designed, you can start adding features. Features could include items like coupon codes, loyalty programs, product recommendations, and more. Make sure that all of the features you choose are relevant to your customer base and make sense for the type of business you have.
5. Test and Launch:
Once all of your features are added, it's time to test and launch your BNPL app. You should perform thorough testing to make sure everything is working properly before launching the app. Once it is launched, it's important to monitor user feedback and make updates accordingly.
Creating a Buy Now Pay Later app can be a complicated process, but with the right guidance, you can get it up and running quickly and effectively. By hiring the right mobile app development team you can easily customize the app with features that add a competitive edge to your business.
Must-Have Features to Create a Buy Now Pay Later App in 2023
While it comes to calculating the cost to create a Buy Now Pay Later (BNPL) app in 2023 is no easy feat. In order to ensure that your app stands out from the crowd, it must possess several must-have features. These features will enable you to offer a reliable and user-friendly experience to your customers.
User Panel Features:
The user panel of your BNPL app should be designed with customer convenience in mind. Here are some must-have features for the user panel:
• Easy Sign-Up/Login: Allowing customers to quickly sign-up or log into their accounts with just a few taps is an essential feature.
• User Dashboard: Customers should be able to easily access their purchase history, payment details, and other personal information from the dashboard.
• Secure Payment Processing: Your app must provide secure payment processing options to ensure customer safety and privacy. This includes encryption for sensitive data as well as methods like 3D Secure authentication for added security.
• Multiple Payment Options: Customers should be able to choose from a variety of payment methods, such as credit/debit cards, PayPal, Apple Pay, and more.
• Push Notifications: Push notifications allow you to keep customers updated on the latest promotions, news, and offers.
• Support & FAQs: It's important to provide users with support and answers to frequently asked questions so they can quickly get assistance when needed.
These are just some of the must-have features for creating a successful BNPL app in 2023. By ensuring your app has these features and functions properly, you can provide your customers with an optimal experience.
Image Source: ideausher.com
Must-Have Features For Retailers Panel
For a successful Buy Now Pay Later app in 2023, retailers need to provide the right features to their customers. Here are some of the essential features to be included in a BNPL app at the retailer's panel:
User Accounts: This feature allows customers to create their own individual accounts within the app and manage their purchase history and payment information.
Payment Plans: The app should allow customers to choose a payment plan that fits their budget. This could include fixed installments or interest-free periods.
Flexible Payment Options: Customers should have the option to pay off their balance early without any penalties.
Accessibility: Customers should be able to access the app from any device, including desktop, laptop, tablet, and mobile.
Secure Transactions: Secure payment gateways should be integrated into the app to ensure all financial transactions are encrypted and secure.
Credit Verification: The app should be able to verify the customer's credit score in real-time to assess their eligibility for the BNPL option.
Fraud Prevention Tools: The app should include fraud prevention tools to help protect both customers and retailers from potential risks and fraudulent activities.
Merchant Management Panel: The merchant management panel should allow retailers to easily manage their product listings, orders, returns, and customer service inquiries.
Data Analytics: An analytics dashboard should be included in the app to provide merchants with insights into their sales performance, customer behavior, and marketing campaigns.
With the implementation of these features, retailers can have better control over their business and be able to easily track their customer's repayments.
Must-Have Features for Admin Panel
The admin panel of your BNPL app should provide you with the necessary tools to control and monitor user activity. It should also allow you to customize various aspects of the app such as setting up user access levels and adding new payment methods.
• User Management: The admin panel should have a comprehensive user management system that allows you to view and edit user profiles, set up access levels, and assign roles.
• Payment Gateway Integration: To facilitate payments, your BNPL app should include integration with one or more payment gateways. This feature should allow for secure, seamless transactions for customers and provide the merchant with real-time updates on payments.
• Financial Reporting: Your BNPL app should include financial reporting capabilities so that you can easily monitor payments, sales, and other financial activities. You can hire app developers in India to integrate this feature into your app. This will enable you to better manage and optimize your business operations.
• Fraud Detection & Prevention: To protect yourself from fraudulent activities, your BNPL app should have the ability to detect and prevent fraudulent activities. This includes the ability to detect credit card fraud, identity theft, and other illegal activities.
• Push Notifications: Push notifications are essential for BNPL apps as they allow customers to stay up-to-date with their transactions and remain informed of important changes.
Make sure you have all these basic features in your admin panel to ensure a hassle-free experience for retailers and customers.
Tech-Stack Required to Develop a "Buy Now, Pay Later" App
When it comes to creating a Buy Now, Pay Later (BNPL) app, the right tech stack is an important factor in the development process. A successful BNPL app needs to be secure, efficient, and user-friendly. To achieve this, here are some of the necessary technologies required:
Database Management System: A database management system (DBMS) allows for the storage, retrieval, and updating of data on a BNPL platform. Popular database systems include MySQL, PostgreSQL, MongoDB, and Redis.
Programming Language: A programming language is required for the development of a BNPL app. Common programming languages used for this purpose are JavaScript, Java, Python, and PHP.
Framework: A framework is necessary for structuring the code base for a BNPL app. Common frameworks for this purpose include Ruby on Rails, AngularJS, ReactJS, and NodeJS.
Payment Gateway Integration: A payment gateway integration is required to enable customers to pay via credit/debit cards or digital wallets on the app. Popular payment gateways include PayPal, Stripe, and Apple Pay.
SMS/ Push Notification Services: SMS/Push notification services allow users to receive updates and notifications when payments are due or transactions have been completed. Popular services for this purpose include Twilio and Firebase Cloud Messaging.
Content Management System (CMS): A content management system is necessary for managing content such as product information, blog posts, and images on the BNPL platform. Popular CMSs include WordPress and Drupal.
By using these technologies together, you can create a reliable BNPL app with a secure environment for customers to make payments and manage their finances.
What Are The Best BNPL Monetizing Strategies To Make Money?
There are a number of ways to make money through this app model. But most of the successful Buy Now Pay Later apps are using these below-mentioned monetizing strategies and making a huge profit.
Subscription Model – Customers can pay a fixed fee for access to the BNPL services on a regular basis. This could include access to exclusive offers, discounts, and other incentives.
Interest Charges – Customers can be charged an interest rate on the total amount. This could be in the form of a fixed fee or a percentage of the amount borrowed.
Convenience Fees – Merchants can be charged a fee for using the BNPL platform, which would be used to cover the cost of providing the service.
Advertisements – Ads can be placed within the app or website in order to generate revenue. This could be in the form of targeted ads or sponsored content.
In-App Purchases – Customers can be offered additional features or access to exclusive offers by making an in-app purchase. This could include things like extended repayment terms or extra rewards.
By implementing these monetizing strategies, you can create a successful BNPL app that generates revenue while providing an excellent user experience.
Conclusion: How Does AppsDevPro Can Help You Develop a Buy Now Pay Later App?
At the end of this blog, it is fair enough to say that developing a Buy Now Pay Later app has become a demanding app among retailers and startups. But how much does it cost to create a "Buy Now, Pay Later" app? The simple way to determine the cost is to hire a mobile app developer in India at AppsDevPro. We understand the importance of having a well-designed Buy Now Pay Later (BNPL) app for your business. Our team of experienced developers and designers can help you create an app tailored to meet your specific needs. We will work with you every step of the way to ensure that your BNPL app is efficient, secure, and cost-effective.
Whether you're looking for an app from scratch or require improvements to an existing one, our team is here to make sure that you get the best possible solution. Contact us today for more information about our BNPL app development services.
FAQs
What Are The Challenges of Developing a BNPL App?
Developing a "Buy Now, Pay Later" (BNPL) app requires considerable planning and investment to ensure the desired outcome is achieved. It can be tricky to get right, so it's important to identify the challenges before starting the development process. Here are some of the most common challenges faced when creating a BNPL app:
1. User Interface Design: The user interface (UI) of a BNPL app must be intuitive and easy to use. The design must also be visually appealing in order to encourage people to use the app. This requires significant effort from UI/UX designers to get the layout just right.
2. Payment Gateway Integration: One of the main components of a BNPL app is its payment gateway. Integrating this securely and ensuring customers feel safe when entering their payment details is crucial for success.
3. Data Security: All customer data collected by a BNPL app needs to be securely stored and managed. This includes information such as credit card details, user profiles, and transaction histories. Robust security measures must be implemented to protect customer data from being accessed by unauthorized parties.
4. Fraud Prevention: A good BNPL app should have an effective fraud prevention system to detect any suspicious activity. This should include measures such as multi-factor authentication, identity verification, and other techniques to ensure transactions are secure and legitimate.
5. Scalability: BNPL apps need to be able to handle increasing numbers of customers and transactions while keeping the app running smoothly and efficiently. This requires careful planning at the outset and continual improvements as the app grows. 
6. Customer Support: Customers must be provided with high-quality support if they encounter issues with their BNPL app. This could be in the form of a live chat service, email support, or a help center on the app. 
These are some of the main challenges of developing a BNPL app. In order to overcome these challenges and ensure success, it's essential to find an experienced and reliable development team who understands your requirements and can deliver on time and within budget.
How Do Pay Later Apps Make Money?
Pay-later apps make money by charging fees or interest to customers for using their services. Customers typically pay a one-time fee, monthly subscription fee, or interest rate for using the app. Fees may be charged for late payments, cancellations, and other services. Some apps even charge merchants a commission for each transaction. This is how these apps generate revenue and keep them profitable. Ultimately, the amount of money they make depends on how many customers are using their services and how frequently they use them.
You can also check our other services:
Hire Mobile App Developers in India, Hire Xamarin App Developer in India, Hire iPhone App Developers in India, Hire Android App Developers in India, Hire Flutter App Developer in India, Hire React Native Developers in India, Hire Kotlin Developer in India, Hire Web Developer in India, Hire PHP Developer in India, Hire Laravel Developer in India, Hire Nodejs Developer in India, Hire Microsoft Developer, Hire ASP.NET Developer in India, Hire Angular.js Developer in India, Hire React.js Developer, Hire E-commerce Developer in India, Hire Magento Developer in India, Hire WordPress Developer, Hire MERN Stack Developers, Hire MEAN Stack Developers, Hire App Developers in India, Hire C# Developers, Hire CMS Developers, Hire Open Source Developers, Hire Vue.js Developers in India, Hire Knockout.js Developers, Hire AI Developers in India, Hire Java Developers in India, Hire Python Developers in India, Hire Javascript Developer in India