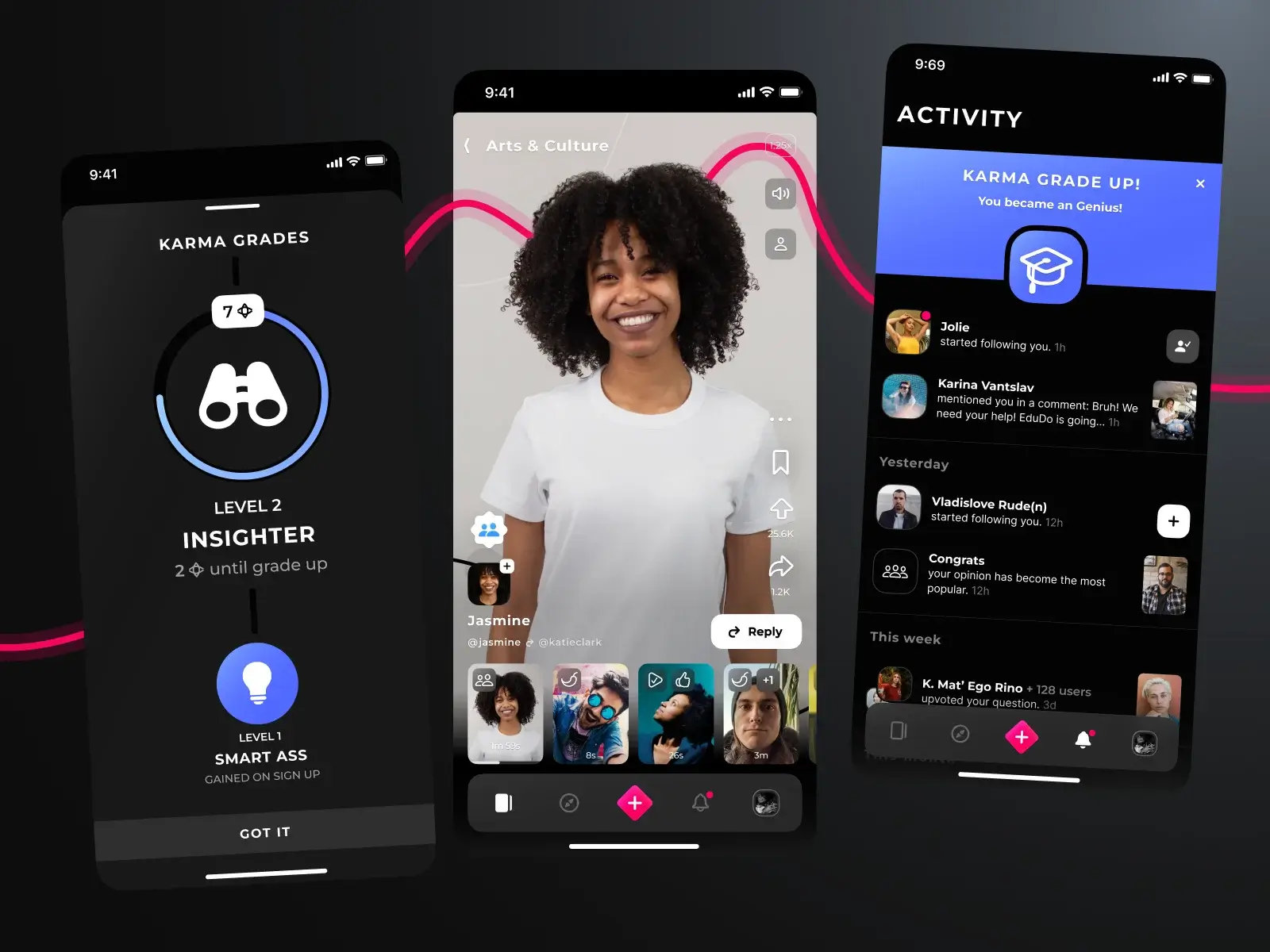 With over 1 billion downloads and growing, TikTok is one of the hottest social media apps right now. So what's their secret sauce? If you're interested in building an app like TikTok, but you're unsure where to start? Then you need this detailed blog! This detailed blog outlines exactly what you need to know to create an app like TikTok.
Are you looking to create an app like TikTok? With over 200 million monthly active users, TikTok (known as Douyin in China) is one of the most popular mobile video platforms worldwide. The wildly popular app that allows you to create videos and share them with your friends, has become one of the most recognizable social media apps since its launch in 2014. 
It has been an incredibly successful app in the app store, currently dominating the social media video platform with over 200 million active users, 30 million daily video views, and 11 billion video views per month!
With Tiktok's recent success, it's no wonder that people are wondering How do I create an app like Tiktok?
If you're looking to create an app like Tiktok, there are many decisions to make before you even begin to write code. We'll take you through the features that made Tiktok popular, and how to estimate their costs and time commitment.
Then we'll cover the technical challenges to create an app like Tiktok, and how the tech stack of your app can affect your profitability and long-term scalability as well as your ability to monetize effectively. Let's get started!
How TikTok Makes Money: The Video-Sharing App's Business Model
TikTok, the video-sharing app, has taken the world by storm, making stars out of everyone from average teenagers to international pop sensations like Katy Perry. But what's TikTok's business model? How does TikTok make money? What exactly is TikTok's revenue stream?
1. Advertising
First and foremost, it's important to know that there are two types of ads on TikTok—branded content and native advertising. Brand content is made by companies or agencies for their own marketing purposes, such as a commercial or a campaign. 
Native advertising is sponsored content that looks like other user posts on your feed. Both come in video form, but unlike traditional television ads, they don't take you out of what you're doing on TikTok in order to watch an ad. 
The brand just adds some information to an experience you already want; essentially, it makes your video experience more informative and entertaining.
2. TikTok Coins
In December 2018, TikTok announced that it was launching a new feature called TikTok coins, which basically gave you rewards for watching more videos.
But wait, doesn't it already reward you for watching videos? No. One of TikTok's most valuable assets is its large user base—and its users don't have many other places to go. 
As a result, TikTok users spent hours on the app each day and helped make it such a massive hit. In exchange for their attention, TikTok doled out coins that could be used to buy things within the app—but you could also cash them out for real money.
3. Creative Partnerships with Brands
In 2018, TikTok began exploring creative partnerships with brands. The video app features content created by everyday users and major media companies like Warner Music Group.
Its model allows it to partner with brands without paying them a direct fee, which is how many other platforms like Facebook are monetizing their video offerings. 
While neither side has released any details of what these partnerships entail, expect to see more of them in 2019. In fact, it seems likely that some partnerships will be announced at CES 2019.
This year's show should also include news about corporate sponsorships and ad placements as well as updates on eCommerce (the company launched a Tap Shop earlier in 2018) and brand deals around music videos (TikTok has offered branded songs before).
Essential Features & Functionalities That Need To Be Included  To Create An App TikTok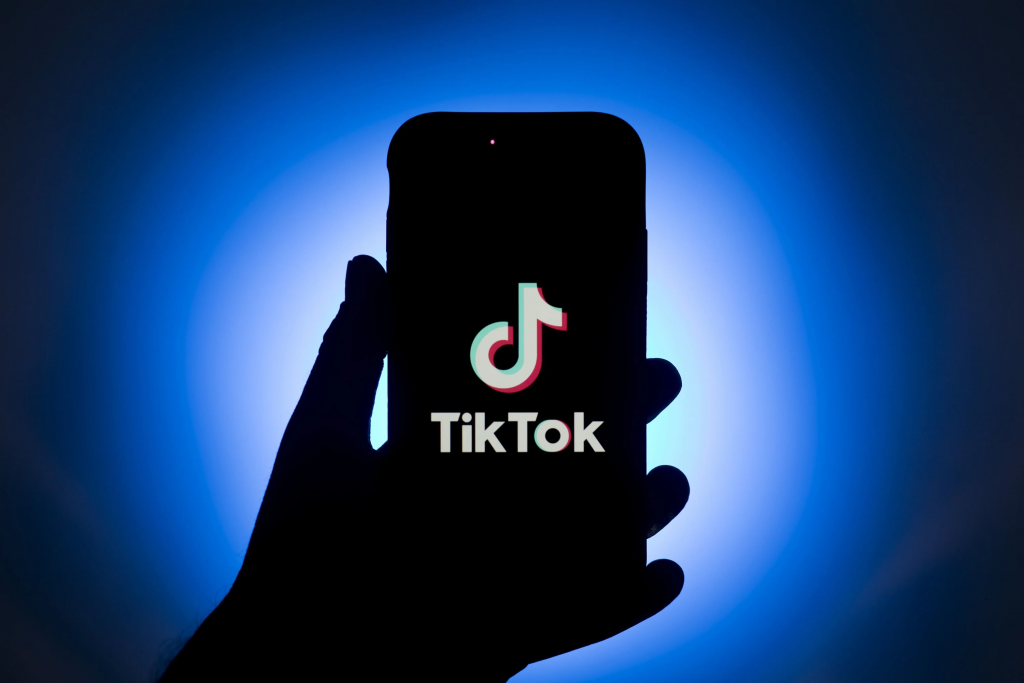 Source: adage.com
When you're ready to develop a video-sharing app like TikTok, you have an incredible opportunity to offer users an engaging, immersive experience and make them more productive in their everyday lives.
However, even the most exciting features won't be enough to pull in users if your app falls short in usability, performance, or some other crucial aspect of the user experience.
Top Features to Create an App like TikTok as your Checklist!
In terms of usability, you want your app's login and signup processes to be as simple as possible. People don't want to spend time on extra steps—especially when they're not sure if they'll actually use your app in the first place.
If you plan on using a social login like Facebook or Twitter, include one-click options so that users can create their accounts within seconds.
One of my favorite features that many companies forget about is custom profile options. Having editable profile fields will allow you to connect on more levels with your users and for them to better understand who you are.
An app for video sharing would be pretty boring if it didn't include functionality for users to upload videos. If you're building an app like TikTok, obviously you want users to do more than just watch videos, right? So make sure your app lets them upload their own vids.
Filters and effects are one of those features that no app is complete without, but they can be tricky to implement well.
Add too many, and you're asking users to spend more time than they'd like trying to figure out how to use your app; add too few, and you're just not giving them enough flexibility in editing their content.
You'll want to build in video editing so users can edit out any mistakes or unwanted footage. This is also essential for giving your content creators tools for making professional-quality videos. 
Another convenient way of making money through your app is by adding in-app payments.
In-app payments allow users to make purchases within your app without having to exit it, while also ensuring they don't have access to any personal information or credit card numbers.
It may seem like a trivial detail, but your video hosting service should make it easy for your viewers to give you feedback on what they just watched. Whether they loved or hated it, their opinion is valuable and can help shape future videos of yours.
In order for people to find videos easily, you should make sure your app includes geolocation capabilities. Some of your users will want to browse videos based on where they are—perhaps because they live in an area where their friends have shot some amazing footage.
By incorporating filters, you'll be able to provide users with more granular control over what they see. For example, they can use filters based on genre, theme, style of video (animated vs. documentary), and even language.
This feature is especially useful for apps that showcase video content that's specific or relevant to their interests—like travel vloggers who create videos based on their current location, audience demographics, hobbies, and interests.
Share across networks like Facebook, Twitter, Instagram, etc.
Modern social networks allow users to share content across platforms. While that's great for consumers, it can be tricky for developers who want to build networks that connect users across multiple social channels.
The solution is an open graph API—the foundation of Facebook, Twitter, and Instagram—that allows developers and marketers to integrate third-party apps seamlessly into their own digital portfolios.
Live stats are a crucial component of many websites. Instead of waiting for your site's traffic dashboard to load at month's end, why not have live data accessible at all times? Visitors will love knowing how popular videos are, and you can even use these analytics as triggers for automating certain actions (e.g., bump up post-production quality when view counts exceed 1,000). More on Real-time analytics.
TikTok is a fun app for users who like to share their lives with others. The live video streams can include audio or video, and your followers can comment in real-time.
It's instant gratification as you get instant responses from fans and followers as they watch your show, broadcast or event unfold in front of them on their mobile devices.
It's still relatively early in augmented reality's development, but filters are already making it easier for users to share what they see with their friends.
By overlaying AR onto a photo or video, apps make it easy for users to put silly 3D glasses, bunny ears, dog faces, and other digital objects on top of whatever they're seeing in real life.
**Feel free to Contact Us, if you are planning to create an app like TikTok**
Team Required to Create an App Like TikTok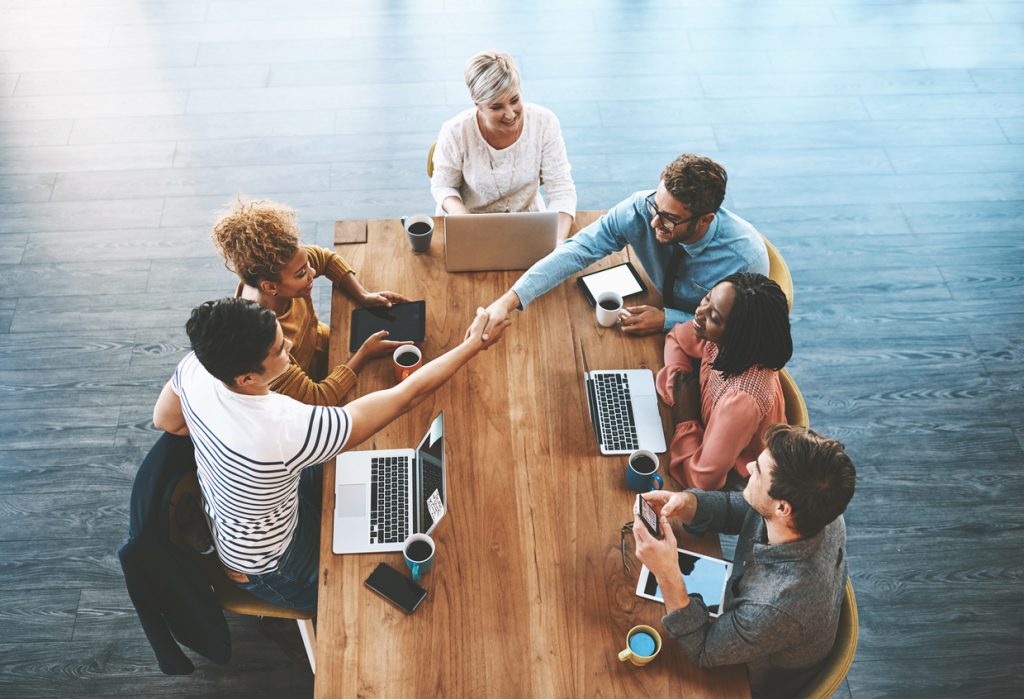 Source: Cloudsail
When it comes to building an app, you're going to need more than just your basic skills and talents, even if you're the only one writing code and designing the user interface.
You'll need to work with several other specialists, including someone with sound design experience, someone who can do quality assurance testing on your app, and someone who can oversee the development of your app from beginning to end.
1. Business Analyst
A business analyst is crucial to any application or program. They help define requirements and act as a liaison between clients and developers.
The ideal candidate would be someone who can pay attention to detail, has strong communication skills, and can troubleshoot problems quickly in order to get clients what they need.
2. Project Manager
The project manager or product owner directs and coordinates both external and internal resources to accomplish project objectives. They have a solid understanding of business goals and know how they apply to achieve success within a software solution.
3. UI/UX designer
The job of a user interface designer is to ensure that everything in your application makes sense, and is pleasant to use. A talented UI/UX designer can take your idea from a paper concept to a polished product.
They bring years of expertise and insights into how people think about, communicate with, and interact with technology.
4. Android app developer
An Android developer is someone who specializes in developing Google's Android platform. The great thing about being a developer for android is that it is one of the most widely used operating systems in today's technology market.
5. iOS app developer
There are many flavors of apps out there, but there's one that remains supreme in terms of market dominance and consumer preference—iOS.
To develop iOS apps, you'll need to hire an iOS app developer who knows how to use Apple's Xcode software; these apps can only be built on Mac hardware.
6. Back-end developers
A back-end developer is a computer programmer who specializes in building application software that's behind or underneath a company's website or server. Back-end developers are also responsible for storing and maintaining data.
7. QA engineer
As a QA engineer, your primary responsibility is to ensure quality throughout every stage of development. Your most important role is finding bugs in software and ensuring that new features don't negatively impact existing features.
The Development Process to Create an App like TikTok
First, you'll need to come up with a well-thought-out app idea that's guaranteed to be of interest. Next is researching which features will require which tech stack (i.e., software programs or tools used in programming), and identifying any potential bottlenecks along each step of development. 
Then, you'll need to determine how much time your team will spend on each part of development — whether it's research & ideation, prototyping, or building out a design framework for your team — as well as what resources are needed for each feature; be prepared for some setbacks along the way. 
Finally, you'll want to create a realistic timeline based on all these factors so you can make sure everything stays on track. Once your product is launched, don't forget about testing!
You'll want to make sure users have no issues using your app and that they're getting their money's worth from it before rolling out new updates.
How Much Does It Cost To Create an App like TikTok?
The cost of developing a basic app like TikTok is likely to be around $15000 to $50000 for any platform you want it for (Android and iOS). TikTok clones generally include filters, collages, short videos with music (similar to Instagram), live streaming features (similar to Periscope), and account profiles that add social media features such as followers or likes/dislikes.
Price varies depending on functionality and the location from where you hire software developers. You will also need storage to store all of your photos/videos which will probably cost extra depending on how much data you are storing.
Conclusion 
At its core, creating a popular app like TikTok is about creating value. Whether it's helping people share their lives with friends or providing a creative outlet for those who feel trapped in their day-to-day lives, there's value in sharing that people want—and are willing to pay for. In order to create your own successful app like TikTok, remember that growth is key.
The app is used by millions of users worldwide. If you want to know how your business can benefit from video-sharing apps like TikTok and get some professional advice on mobile app development, contact us.
You can hire Indian mobile app developers with strong experience in building apps for multiple platforms including Android and iOS. We have expertise in creating video-sharing apps that allow easy content publishing at scale. Feel free to Contact Us now and get your free estimation!
————————————————————————————————————————————————–
You can also check our other services:
Hire Mobile App Developers, Hire Xamarin App Developer, Hire iPhone App Developers, Hire Android App Developers, Hire Flutter App Developer, Hire React Native Developer, Hire Kotlin Developer, Hire Web Developer, Hire PHP Developer, Hire Laravel Developer, Hire Nodejs Developer, Hire Microsoft Developer, Hire ASP.NET Developer, Hire Angularjs Developer, Hire Reactjs Developer, Hire Vue.js Developer, Hire E-commerce Developer, Hire Magento Developer, Hire WordPress Developer, Hire MERN Stack Developers, Hire MEAN Stack Developers, Hire App Developers