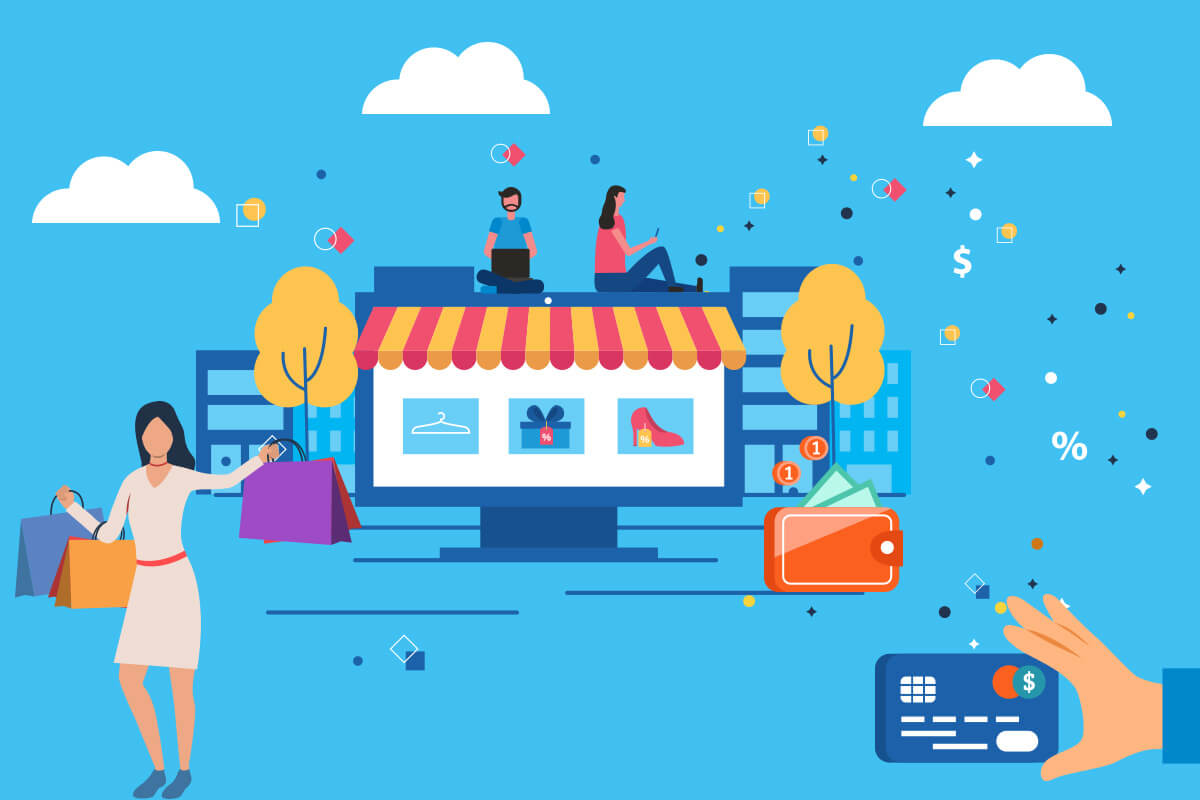 Disruptive technologies have completely transformed the retail industry. Everyone is in the mad rush to stay ahead of the trends, boost sales and provide customers with the most memorable and easy online shopping experience.
Ecommerce is gaining market traction in both mature and emerging markets as consumers are looking to increase digital channels for convenience and comfort. Undoubtedly, companies that fail to utilize digital channels in a timely manner might not reach out to target audience or capture market share compared to competitors.
Mobile apps that leverage native features of devices such as location-based services, cameras, bar code scanners, and QR code scanners are playing an integral part in creating an Omni-channel experience. The ubiquitous nature of mobile app technology lets eCommerce store owners to reach out to the target audiences when they are most interested in buying a product If your business can gain the advantage of these native features, then eCommerce app development is a sound investment.
Ultimately, your ecommerce app should offer an intuitive and functional interface and help customers purchase products at the minimum tap.
Here are a few pointers that will help you in eCommerce app development:
---
#1 Security is the Keystone for Ecommerce App Development
Never compromise on security. Keep it as the cornerstone of the entire application development process. After all, it is vital to keep your entire customer's information both financial and personal security. Ensure that your eCommerce mobile application and all the services that support it – including Cloud infrastructure- are safe and comply with regulations. Choosing the right platform like Magento is also necessary for enhanced security.
Want to hire Magento developers? Hire AppsDevPro.
Here are some strategies to improve your site's interactivity and presence.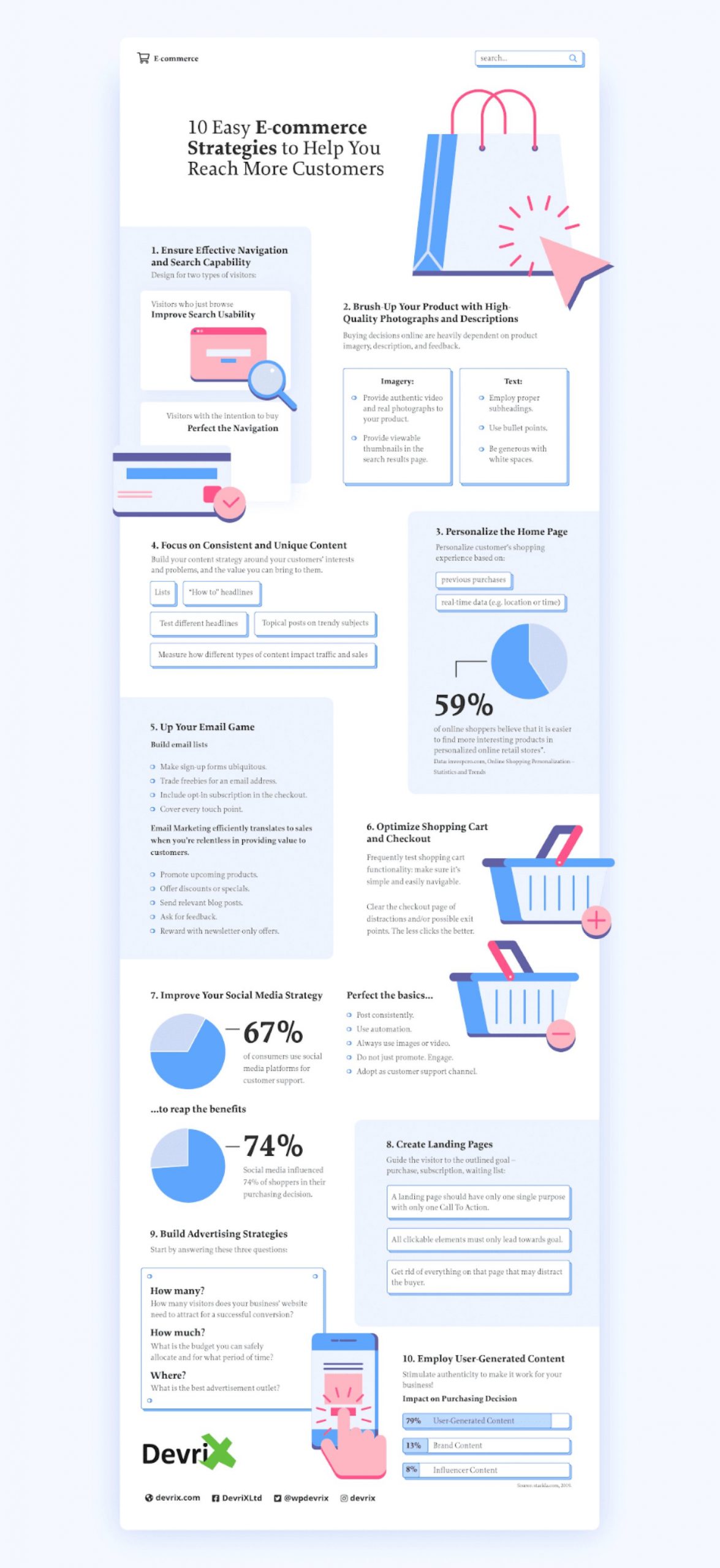 ---
#2 Make Buying a Seamless Process
Never ever make your user search for information to place an order. Buying a product on an app should be an effortless process requiring minimum clicks or taps. The steps of purchasing a product from your app, the place to enter billing information, and the checkout button should stand tall so that new users can quickly locate the information.
---
#3 Develop for Speed & Scalability
Remember eCommerce app is not just about images and discounts, but also about speed. Users want to research, compare and purchase products in a matter of minutes. At the same time, an eCommerce app needs to be responsive to not just a few hundreds, but thousands of users at any given point in time. The backend of apps needs to withstand the pressure of scalability with increased traffic.
---
#4 Stay Away from Distractions
Advertisements can be a quick way to push apps and improve bottom-line results. However, using advertisements in a random manner without applying any strategic thought can hurt your business objectives in the long run. Users feel annoyed when bombarded with advertisements and will be less than willing to shop on your app.
As an eCommerce app owner, you need to find a subtle way to advertise that is acceptable to users. Advertisements that play both sound and video – do not just drain the brain, even the cell battery. It is best that such advertisement should be dropped from the application in its entirety or be played only when the user specifically indicates the willingness to see it.
---
#5 The UX Design Process
The process of turning an idea into a workable design is far more rigorous than most people realize. It's not enough to have a great idea and trust that it will translate perfectly into action—there are endless variables and tweaks that need to be taken into account before moving on to other aspects of development. When it comes to UX design, your best bet is always to take as much time as you can afford and make sure everything looks good before moving forward. The effort will pay off in spades.
---
#6 App Functionality
The primary function of an ecommerce mobile app is to streamline and facilitate a customer's shopping experience by enabling him/her to order products, browse product details, receive special offers, and get in touch with customer service at any time. One very important factor that decides how good an app is is its ability to provide a user-friendly interface. This means that all features must be easy to use and find so that customers do not have trouble navigating through it.
---
#7 Build From an Expert
When creating an app, many companies reach out to a mobile app development company for help. However, in order to get a quality final product, there are several things you should look for when hiring. When looking at different companies and deciding which one you want to go with, be sure to keep these things in mind.
Their Years Of  Experience
Their industry expertise
Number of applications built
Having an expert work on your project is important if you want to end up with a product that works well and looks good. Hiring from an outsourcing company doesn't have to be difficult if you keep these things in mind. With a little research, you can find the perfect company to help take your business to new heights!
Want to hire e-commerce experts for your e-commerce app development? Try AppsDevPro.
---
#8 Competitive Analysis
One of your first steps should be to do a detailed competitive analysis. If your competitors already have an established presence on mobile, it's important to understand their strategy and how they're addressing consumers' needs, so you can create something better.
---
#9 Keep It Simple, Stupid
We all have grand plans of adding tons of features, making our product a jack-of-all-trades. You'll end up with a Frankenapp that no one can understand, and no one will want to use. Narrow down your feature set as early as possible, and keep it simple. People want a clear goal when they open an app; make sure yours is evident from the start.
---
Conclusion
Customization is a step forward to ensure that your app adjusts according to users' preferences and needs. Whether it is adjustable images, font sizes, or a number of product images displayed on a page, your app needs to make customers feel like a king. Navigation should be intuitive and ensure that users can access information at any stage without getting lost.
Your e-commerce app should focus on functionality and interface, facilitate purchasing speed with minimal annoying advertisements, and never ever compromise on data security.
But remember, there are thousands and thousands of eCommerce apps out there in the app world, so get innovative and don't shy away from being creative. We hope these tips help you in eCommerce development. If you need to discuss the next BIG eCommerce project with us, you can hire ecommerce developers from us.
————————————————————————————————————————————————–
You can also check our other services:
Hire Mobile App Developers, Hire Xamarin App Developer, Hire iPhone App Developers, Hire Android App Developers, Hire Flutter App Developer, Hire React Native Developer, Hire Kotlin Developer, Hire Web Developer, Hire PHP Developer, Hire Laravel Developer, Hire Nodejs Developer, Hire Microsoft Developer, Hire ASP.NET Developer, Hire Angularjs Developer, Hire Reactjs Developer, Hire Vue.js Developer, Hire E-commerce Developer, Hire Magento Developer, Hire WordPress Developer, Hire MERN Stack Developers, Hire MEAN Stack Developers, Hire App Developers