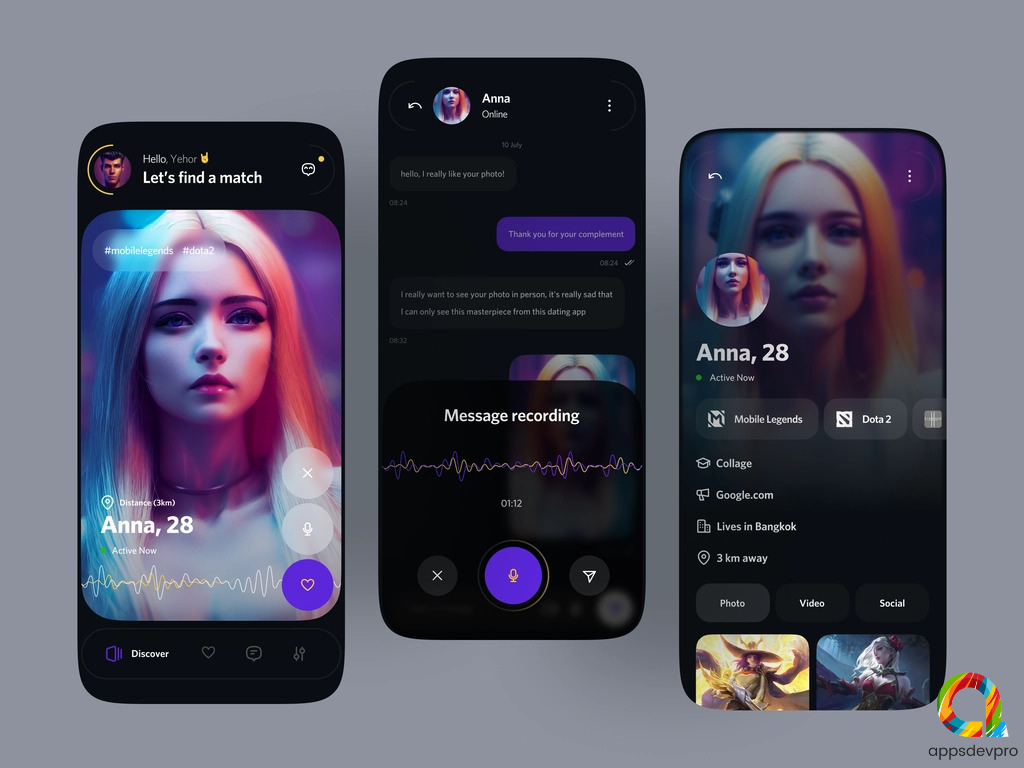 These days dating apps have become a primary source of meeting people in this modern world. With such apps available in the market, finding your soulmate has become far easier and faster. So if you are also planning to create a dating app like Tinder, then it is worth going through this blog and understanding its cost, features, and monetizing strategies.
Planning to create a dating app like Tinder but wondering why it is catching the hype in the market?
Just imagine, how will you find your soulmate in this modern era. Do you still prefer going to the matchmaker or simply choosing to download a dating app?
Of course, using a dating app will be a much more convenient choice for you!
In fact, during and after Covid-19 Outbreak, the usage of dating apps has increased to the next level. According to the survey, just after the beginning of the first lockdown, Tinder has broken its record with more than 3 billion swipes in a day.
Next, dating apps like OkCupid saw a 700% increase in dates between March and May 2020.
On the other hand, another dating app like Bumble has witnessed a 70% rise in video calls.
So all-in-all, developing a dating app like OkCupid or Bumble is now a new concept but Covid-19 has pushed this sector to the next level.
Living through a pandemic for more than a year has deeply altered our existing relationships and changed the way we make new connections. There are more than 1500 dating apps available in the market that allow people to from casual to serious relationships and to date the most suitable partner.
Since social media apps are booming these days, therefore developing an online dating app can help you discover the most potential business opportunities. All it matters is how you create a dating app.
If you're thinking that developing a dating app is just one step away from hiring a mobile app developer in India, then you might be mistaken. There are several things to consider while developing an app.
So let's start with the main question that how to create a dating app like Tinder.
How To Create a Dating App Like Tinder: Understanding the Features and Functionalities
Creating a dating app is a complex task. When it comes to building a dating app, deciding upon the features and functionalities of the app is the big part of this question: "How to create a dating app?".
Here is an infographic of the basic steps of developing a dating app.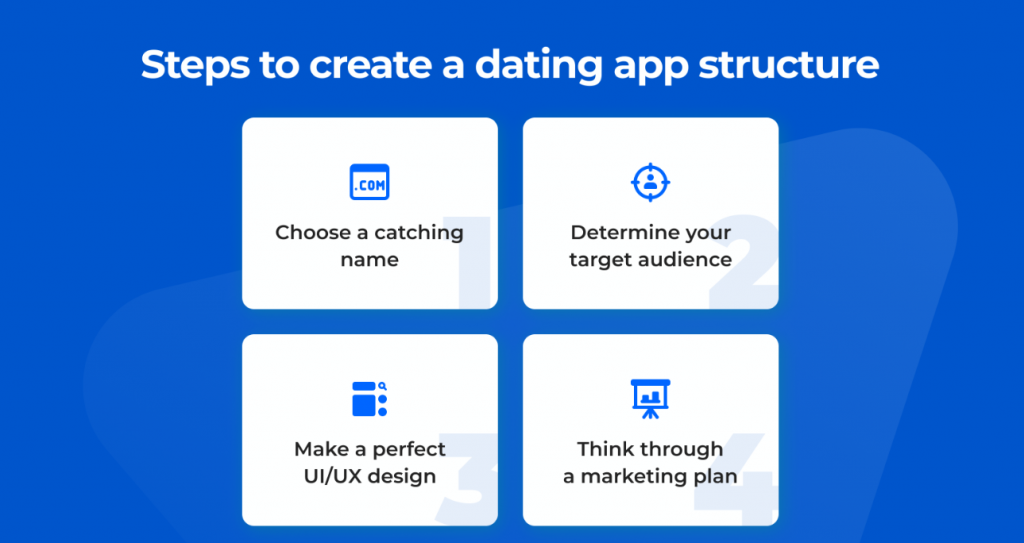 Image Source: cleveroad.com
However, features and app functionalities are the major part of the development process and can be the biggest cost-driving factor, so before you start adding the features to your app, make sure you understand the mechanism of the dating app.
So are you wondering how dating apps help you find a perfect match?
The entire mechanism of a dating app depends upon the algorithms. The app just uses your pictures and data to evaluate profiles and suggest profiles that closely match your interests. The app's success lies in how accurate and quality profiles your app suggests to the users. And to make your app work flawlessly, you need to choose the right features.
So here we have listed the best choice of technical functionalities and features of the app that enables you to create a decent dating app.
Here we get started with the technical components of the app that support making the perfect match.
Core Technicalities That Support Matching Algorithms In Dating Apps
A dating app is a subcategory of social media apps but the functionality of a dating app is entirely different from most social apps. Though by hiring a software developer in India, you can easily build a decent dating app. But still, you can consider the following components that enable you to build a powerful dating app:
– Using Location Data
So when you start implementing the features in your app, make sure to use location data. Using geolocation data for matchmaking will help you sort profiles based on locations. This way users can able to see such profiles that match their preferred location.
– Using AI and AR For Advanced-Level of Matchmaking
While Artificial Intelligence and Augmented Reality are paving their way in most industry domains and implementing them into dating apps for advanced technology is no more a surprising fact for developers.
As industry's leading applications like Netflix and Amazon are leveraging AI and AR technology to improve the user experience. In the same way, dating apps can also use AI and AR technology for recommending the best matches. With the help of these advanced technologies, an app can easily analyze complex data structures and able to find the most suitable profiles.
Right from facial recognition to biological data usage, these technologies can help you deeply analyze the data to ensure the most efficient matches.
– Using Mathematical Algorithms
The matchmaking done by using the mathematical algorithm is basically a reply on the information provided by the users through their profiles. The important information that used to be analyzed in profiles are:
– Personality character of the user which may include age or gender.
– Likings and dislikings of the users that may include the choice of music, places, hobbies, and more.
– Evaluating physical states such as height, physique, and more.
– Checking friends' connections through various social media platforms.
So these are the core functionalities of any mobile dating app that help in finding the best matches by simply just analyzing and evaluating the data provided by the users.
Must-Have Features Of The Dating App
When it comes to dating apps, Tinder, OKCupid, and Bumble are the few applications that are leading the domain. But following the app clone of Tinder can be a costly deal for you. So instead of hiring an Indian app developer to create a dating app with full-fledged features, it is worth starting with the must-have features of the dating app.
Image Source: existek.com
User Profile:
Allow users to create a profile by signing in to an app using multiple methods. Add the flexibility to log in to the app using email ID, phone number, or social media platform. Once they log in the app, allows them to add basic information to their profile such as name, bio, age, gender, location, travel interest, taglines, photos, and more.
Feed:
This could be one of the most common features in the social media app but can be a unique idea to add to the dating app. Using this feature, users can simply express their feelings, thoughts, ideas, or photos so that they have a better chance of finding their soulmates.
Stories:
Allow users to post stories on their profile that will last only for 24 hours and after that, they will be permanently disappeared.
In-App Chat:
In-app messaging is one of the most common features of any social media app which not only makes an app interesting but also engaging. Allow users to send text messages, voice notes, video messages, and more. This feature will increase the chance of getting connected with your soulmate.
Voice/Video Calling:
Don't keep your dating app limited to text messages only. Make your app more engaging and interesting by adding a voice/video calling feature in it.
Icebreakers:
The biggest hurdle of dating apps is too intimating the conversation with your partner. So adding this feature to your date app will users to start a conversation with rapid-fire questions and build some confidence to communicate further.
Push Notification:
By hiring Indian software you can integrate the push notification feature in the app that sends an alert when any profile matches the profile.
These are the few most common features of dating apps that you can consider integrating into an app by hiring a software developer in India. But to improve the experience of using a dating app, you need to go above and beyond these regular features. To improve the user experience, make sure you offer unique functionalities that keep them engaged.
Here are some of the advanced features that you can integrate into your dating app:
Social Media Integration: Allow users to log in to the app via any social media app including Facebook, Instagram, and more. This will also help in finding connections by simply reviewing the friend connections and sorting profiles that fit your interest.
Profile Verification: To make sure that the person you are chatting with is genuine or real, it is worth integrating these features. In fact, most dating apps follow a proper profile verification procedure where they ask to submit pictures of users.
AI-powered Chatbots: Beginners may get confused when they started using the app and look for assistance. AI-Powered powered chatbots have become a crucial part of every business app to offer instant support. With this feature, users can start a conversation with an initial line and create a comfortable chat environment.
Message Editing: This could be a wonderful feature that allows users to immediately fix the issues in case of mistyping some words and remaining confident.
Hit the "Like" Button: Make sure you have a feature that allows users to hit a Like button with specific emojis to freely express their emotions.
Gift Options: In the efforts to strengthen the relationship, users will look forward to features like gifting suggestions or in-app gift options. To make this feature work you can integrate various florist sweet shops, Archies gallery, and more.
There is end number of features that you can consider integrating into your app, but it cost to be an expensive deal. But the central question is how much does it cost to create a dating app?
Let's jump straight to the next question…
How Much Does It Cost to Create a Dating App?
Determining the cost to create a dating app is a complex task as there is a number of factors affecting the app development cost. Usually, the cost to create a dating app is ranging between $10,000 to $20,000 and can go above $30,000.
But the question is why there is a huge variation in app development cost.
If you're thinking that the cost of dating app development is the same, then you might be mistaken.
As every business has different requirements, therefore, there is no one application that fits to all. So there is no possibility to offer the same app development cost. So how would you determine the real cost to create a dating app?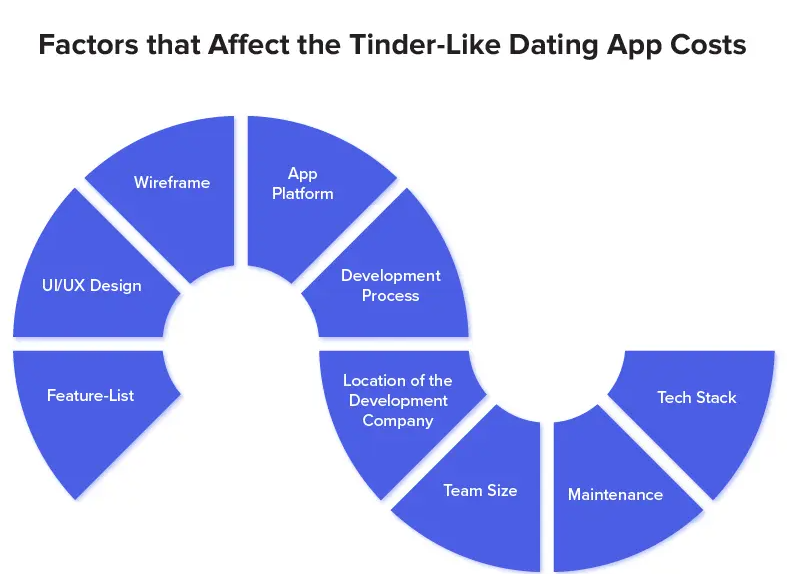 Image Source: appinventive.com
To make your calculations easier, you need to understand the factors that majorly affect the app development cost. So the most important factors that drive the app development cost are:
The complexity of the App: The complexity of the app is defined by the choice of features and functionalities of the app. So decide whether you are going to integrate basic features or modern features. The development cost of the app can be as low as $10,000 to $12,000 for the basic app structure whereas it can be $15,000 to $20,000 for the modern apps.
Choice of Operating System: Decide on which operating platform you want to launch your app. The cost of app development can greatly vary depending upon the choice of the operating system. The cost of developing a hybrid app can be 40% lower than developing two native apps. To create a dating app that seamlessly runs on multiple platforms, you can use cross-platform frameworks like Flutter, React Native, and more. It will cost you less and ensure a native-like app performance.
UI/UX Design: The cost to create a dating app is also depending on the complexity of the UI/UX design. Usually, the hourly rate for UI/UX designers is starting from $18 to $20 but it can go to $25 per hour in case if you are choosing a complex design. To save on cost and time and to ensure an excellent user experience, make sure you can choose a simple, attractive, and engaging UI that help you increase your user intention rate.
App Development Team: To create a dating app like Tinder, you need a team consisting of business analysts, project managers, app developers, UI designers, and quality assurance engineers. The hourly cost of the app developer is depending upon the experience, expertise, and location of the engineers. According to the research, hiring Indian app developers can be an affordable deal whereas the US, Europe, and Canada are considered the most expensive locations to hire developers.
So these are the important factors that you need to evaluate while calculating the app development cost. These are the rough estimations influenced by the market survey, but the actual development cost can go above and below depending on your unique requirements.
Once you decided to invest thousands of dollars, you must be curious to know how will you make money from your dating app…Let's look forward to the best app monetization strategies that enable you to make a profit from an app.
What Are The Best Monetizing Strategies For The Dating App?
Whether you are a startup or a leading entrepreneur, the major concern of developing an app is to broaden your revenue-generating stream. So how can dating apps help you make money? What are the best monetizing strategies you can choose for your dating app?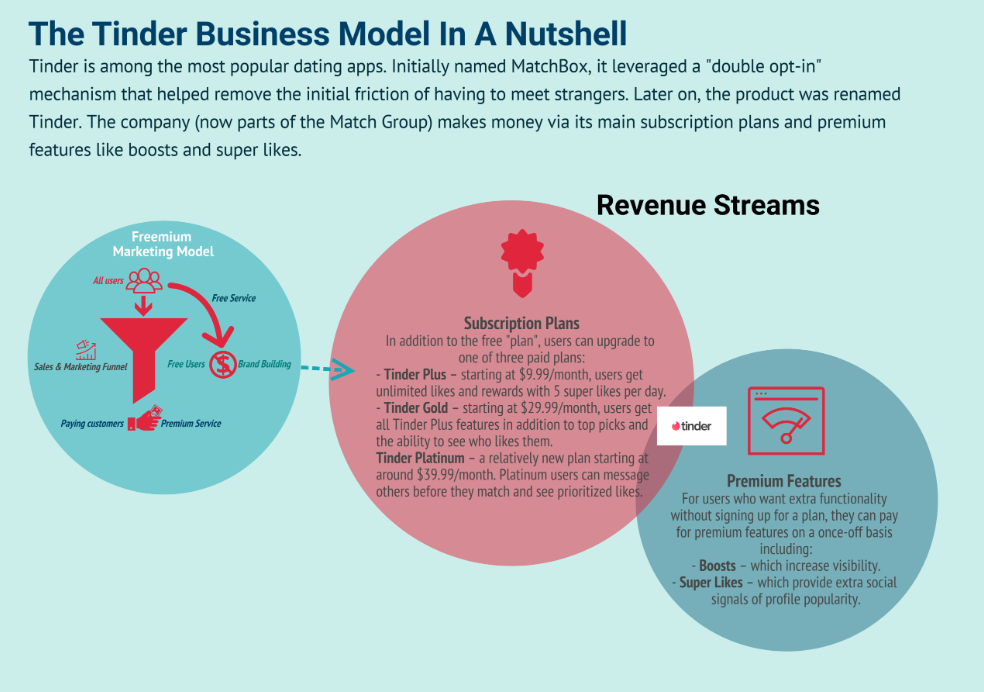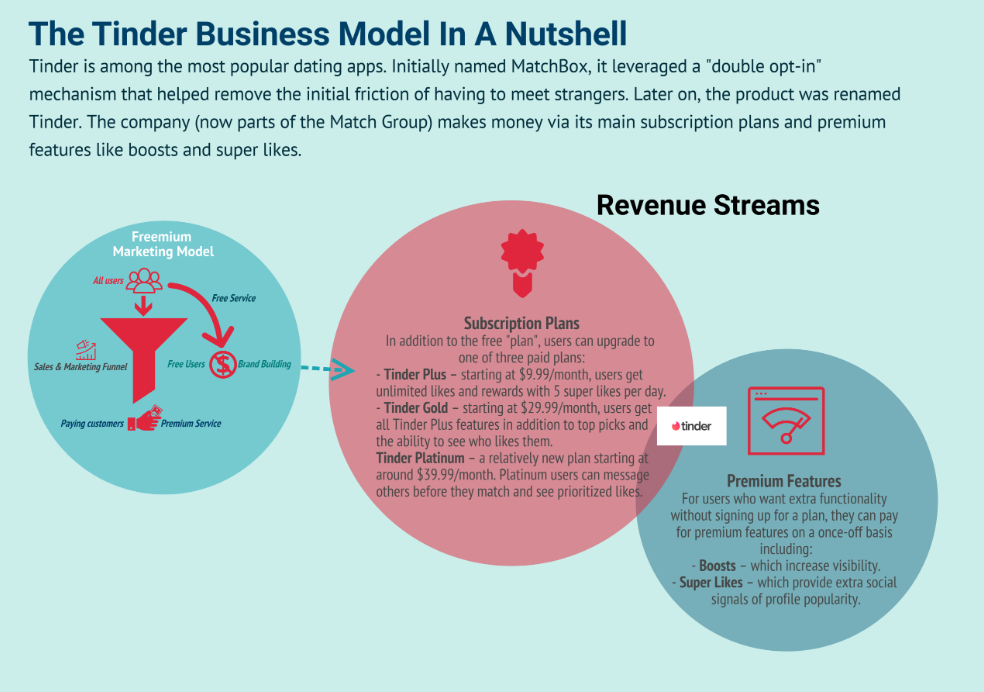 Image Source: i0.wp.com
So after reviewing the market strategies, here we have listed the most widely used monetizing strategies that help you make a profit from your dating app:
Subscription Fees: Allow your users to boost their profile and make other users see your profile most often in search results for a certain period. Let the users choose a subscription plan on a weekly, monthly, and yearly basis.
Smart Swipe: This is one of the highly unique features that you can use for a dating app. To make this functionality work, you need to use Machine Learning algorithms that automatically changed the order of your profile picture and match the interest of the users who are browsing your profile.
Offering Unlimited Swipes: The basic version of the app is free to download but it comes with limited swipes. So here you can offer a premium subscription with unlimited swipes and allow users to see as many profiles as they want.
These are the few most unique ways of monetizing a dating app. With these strategies, you can make additional revenue and also able to expand your user base.
Conclusion: How Do AppsDevPro Can Help you Develop A Mobile Dating App?
With this blog guide, you must have got an idea that how dating apps are catching the hype in the domain of social media. But developing a dating app with unique features, core technicalities, and an excellent user interface can be a real challenge. So to make it easier, you can hire a mobile app developer in India that can handle the complexity of an app development project and able to translate the app idea into a perfect solution. And AppsDevPro is one of the leading platforms in India that allow you to hire the most experienced developers with 5+ years of industry experience.
So if you have any query or app development requirements then you can contact us or drop a query below.
FAQs
How Much Does It Cost to Develop a Dating App?
The average cost to develop a Dating app is ranging between $10,000 to $20,000 depending upon the complexity of the app and project requirements. 
How Long It Will Take To Develop a Mobile Dating App?
The average time to create an MVP dating solution will be ranging from 3 months to 4 months but the advanced app version will take around 6 to 9+ months. 
How To Create a Dating App Like Tinder?
The simple steps to create a dating app like Tinder are :
– Choose an attractive name for your app that is easy to recall and remember.
– Determine your target audience.
– Make a perfect UI/UX design that ensures excellent user experience.
– Think about a development team and its hourly cost.
– Test your application and finally deploy it to the preferred platform. 
You can also check our other services:
Hire Mobile App Developers in India, Hire Xamarin App Developer in India, Hire iPhone App Developers in India, Hire Android App Developers in India, Hire Flutter App Developer in India, Hire React Native Developers in India, Hire Kotlin Developer in India, Hire Web Developer in India, Hire PHP Developer in India, Hire Laravel Developer in India, Hire Nodejs Developer in India, Hire Microsoft Developer, Hire ASP.NET Developer in India, Hire Angular.js Developer in India, Hire React.js Developer, Hire E-commerce Developer in India, Hire Magento Developer in India, Hire WordPress Developer, Hire MERN Stack Developers, Hire MEAN Stack Developers, Hire App Developers in India, Hire C# Developers, Hire CMS Developers, Hire Open Source Developers, Hire Vue.js Developers in India, Hire Knockout.js Developers, Hire AI Developers in India, Hire Java Developers in India, Hire Python Developers in India, Hire Javascript Developer in India