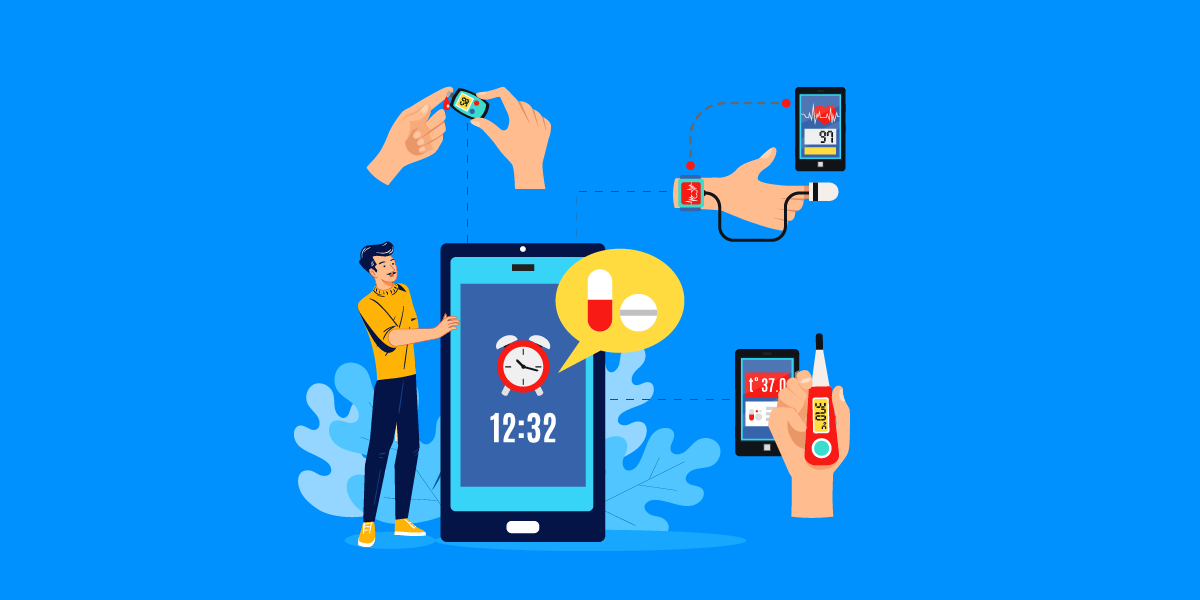 In 2022, medical treatments have made many advancements. With advanced facilities like AI and AR/VR, patients and doctors are also using mhealth applications very commonly. These applications are even now part of regular treatments. In this blog, find out how they are changing the healthcare industry.
Mhealth applications, or mobile healthcare applications, are changing healthcare in several ways. These applications are not just restricted to the medical professionals and hospitals, but also to patients and other individuals who want to stay in good health or seek help when they need it. Here's how these applications have been changing healthcare up until now, and what can be expected in the future.
Scope for Mhealth Applications
This is where you look at how technology will allow people to better connect with their doctors and providers. Where doctors once relied on telephones, fax machines, and patient check-ins for communication purposes, there is now a whole new world of access to medical data that makes working together easier than ever before.
Modern medicine means using technology for immediate diagnoses and speedy responses—and it's just going to keep improving with more innovations in mobile health (mhealth) applications.
How mHealth Applications Impacting US Healthcare Market
mHealth market was USD 27.7 billion in 2016, and it is projected to reach USD 81.4 billion by 2022, growing at a CAGR of 23.1% between 2016 and 2022 said a recent report published by Allied Market Research (AMR). The growth of mobile technology has promoted user-centric healthcare apps for patient monitoring and increased engagement in health management and preventive care across all demographics.
How mHealth Applications are Being Widely Used?
There are a large number of mhealth applications that are being used wisely. Here are examples of some of them.
Healthcare Apps Prevent Health Problems
With so many apps available, it's easy to jump right in and start using health tracking devices. But more than that, they can also prevent you from having issues to track at all. Whether you want a simple pedometer to measure your daily steps or something more complex like an activity tracker to measure sleep quality, there's a mobile app for that! Check out our full guide on starting healthy habits with mHealth apps.
Want to hire mobile app developers? contact us today.
Fitness Apps Help with Weight Loss and General Fitness
Modern fitness apps can provide you with more than a way to count your steps. The latest generation of wellness apps can keep track of almost every aspect of your health, tracking everything from diet and exercise to moods and sleep patterns. This is ideal for those looking to make small changes in their health, such as losing a few pounds or adding exercise into their daily routine.
Diet Apps Assist in Eating Better
There's no magic bullet to weight loss, but with a little help, it can be easier. Diet apps can aid in weight loss by allowing users to create eating plans based on their food preferences and nutritional needs. Since many of these apps allow you to input your weight and fitness goals, you'll receive meal suggestions and recipes tailored to your specific dietary preferences.
Behavioral Apps Help Smokers Quit
Due to the addictive nature of nicotine, quitting is not easy. After several attempts, many people seek help from professional psychologists and other medical practitioners. Though these services can be effective, they tend to be expensive and inconvenient. However, behavioral apps make quitting much easier and cheaper.
These apps track your smoking habits and offer tailored recommendations on how to break free of cigarettes. They also give real-time feedback on your progress so you know what's working and what isn't.
Medical Applications Can Detect issues early
Early detection is a key factor in improving your health and reducing your chances of disease. The latest technology from companies like Dexcom, Glooko, and Sensinode helps diabetics monitor their blood sugar levels through an app on their smartphone. No longer do they have to prick themselves multiple times a day to draw blood; now they can check their glucose level with a simple swipe across their phone screen.
mHealth Applications Can Improve the Lives of Patients with Chronic Conditions
Many people with chronic conditions use mobile health (mhealth) apps to monitor their vitals and communicate with care providers. This kind of monitoring often leads to better overall health, fewer hospital visits, and lower costs—and serves as a fantastic model for how technology can be used in other areas of healthcare.
Want to build your mhealth applications? Contact us today!
Apps Can Change Lives for the Elderly by Helping Them Live at Home Longer
The number of seniors over 65 years old will grow from 1 in 5 to 1 in 3 between now and 2050. At a time when they're most susceptible to illness, there's no better way for them to stay connected with their families than through smartphones and tablets. Seniors don't have to go far for vital healthcare, with doctors available by video chat or phone as soon as they need one.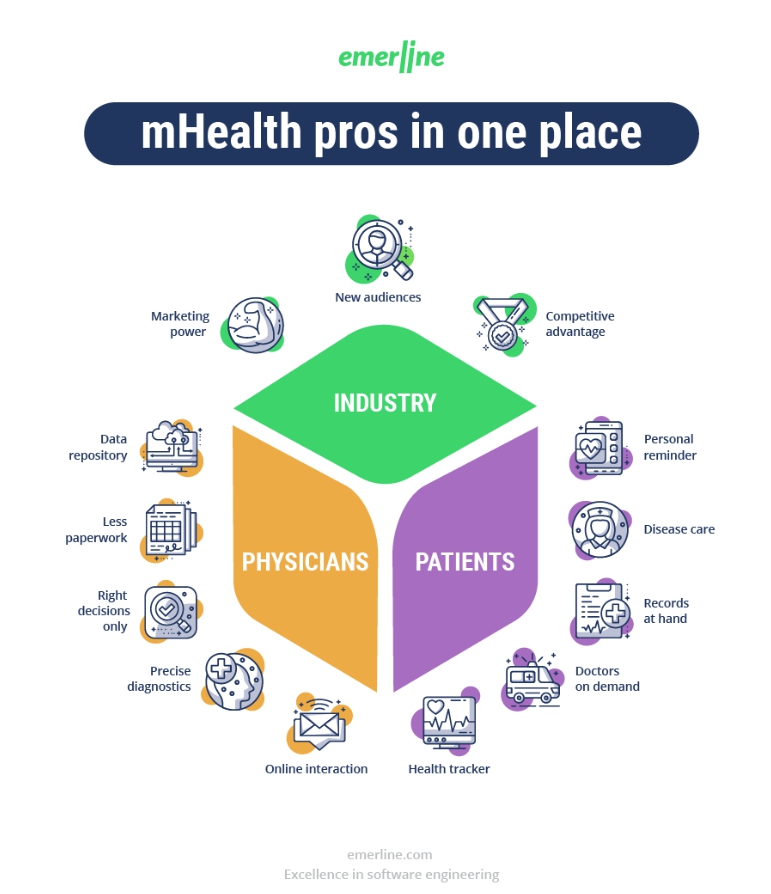 A Case Study on an US Based mHealth Application: Nike+ App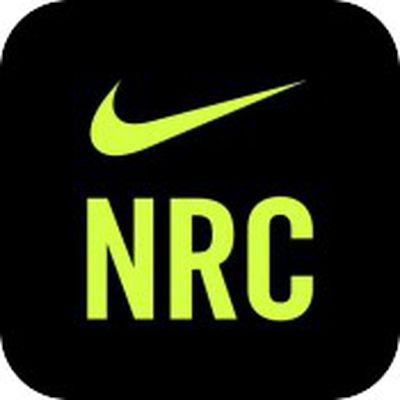 Source: Nike
Nike revolutionized the fitness industry in the '90s by producing high-quality athletic gear, and they've continued to refine their products and take big risks. Nike created Nike+, a wearable device that tracks your performance during a run or a session at the gym. The data is uploaded to an app for you to review and analyze.
If you're not getting the results you want, the app offers training plans tailored to your body type and goals. It even has links to music playlists that suit your fitness level and mood!
How Does It Work
Source: Nike
Nike + app which is developed by Nike, Inc. Nike + app can be downloaded from App Store and Google Play, so it can be installed on iPhone and Android devices (running Android 4.4 KitKat or newer). After that, you should synchronize it with your device for correct work.
This app utilizes GPS technology to measure various workouts, including running, walking and biking. You don't need to carry around any equipment because everything is done through your smartphone.
Benefits of Nike+ App
Nike+'s appeal lies in its ease of use. Users do not need to buy a $100 Nike wristband—the app will run on most iPhones, Android devices and even certain BlackBerry phones. By syncing your phone with your Nike+ iPod nano watch, you can track how far you've walked or run as well as how fast you are moving. You can also challenge other users by adding them as friends and sharing tips, while instructors offer feedback on your performance.
The app boasts 15 unique exercises to choose from and tracks statistics such as distance, pace and calories burned. You don't have to carry around extra equipment or wear a cumbersome watch when running; all you need is your cell phone—and motivation!
Source: Nike
Technologies Used for Building Nike+ App
Nike+ app, developed by Nike and Apple, is an application that tracks the distance you've run or walked with your iPhone. It also uses GPS to record how fast you're moving. This data is uploaded to a special website where Nike+ users can create their own custom training programs. The app was one of the first of its kind and proved to be very popular among runners who are looking for new challenges or who want to compete against others online.
As time went on, more and more people decided to join in the fun and now there are thousands of apps out there that allow users to monitor different aspects of their physical activity.
User Reviews of Nike+ App
The Nike+ application for ios gives users a way to track their personal activity levels and compete with other users to see who has completed more activities in a given day. One user stated, I love using Nike+ as it motivates me every time I run. I also like that it records my steps, calories burned, runs, bike rides and walks along with how long I have worked out each day.
Users of Nike+ can enter information regarding what they have done throughout their day (exercise related or not) by scanning barcodes on food items or typing in information regarding an activity if they do not have any barcodes on hand.
Want to build an Application like Nike+? Contact us today!
How Can You Build a mHealth Application?
Building an app for a smartphone or tablet can be a daunting task. It's more difficult than building something for a regular computer because it involves more complicated software development techniques and must also take into account testing, user-friendliness, and even design aesthetics. Nonetheless, many businesses have taken on such projects in recent years with success.
The medical field is one where new apps can really make a difference; instead of filling out paper forms or leaving messages on voicemail, patients can use specialized health apps to communicate with their doctors and improve their health while they're out in public.
This is how you build a mHealth application: Hire a software team like AppsDevPro who has experience working with different mobile platforms, like Android and iOS, to develop your app. To get started, decide whether you want your app to be free or paid (many apps offer both options).
Then consider whether you'll need any additional features besides what's available from third-party developers (like using Facebook login), and then hire professionals who can handle those tasks. From there, you'll want to consider what sort of hardware will run your app — smartphones? Tablets? Smartwatches? — so that users will know which devices it works best on.
Want to read about mobile app ideas? Read this: What are the Exclusive Mobile App Ideas for Startup?
Conclusion
The health of a population is generally very important to governments and their leaders. Healthcare costs are becoming more expensive, which causes countries to cut back on what they can provide their citizens. Many countries have begun using mHealth applications to improve healthcare while lowering costs, improving overall care and helping decrease wait times in doctors' offices.
The data collected from these apps will give physicians more information about how patients react to treatments as well as how lifestyle factors affect peoples' health. This knowledge is critical in creating better treatment plans for sick people around the world.
AppsDevPro is a leading provider of mobile health apps and custom software solutions for hospitals, medical providers, and pharmaceutical companies. We have helped hundreds of clients develop mhealth apps and custom solutions that improve patient care and safety across multiple care-related industries.
Our technology teams have built numerous custom mobile applications that help patients receive better quality services while increasing operational efficiency. Contact us today to learn more about how we can help build your mhealth app.
You can also check our other services:
Hire Mobile App Developers, Hire Xamarin App Developer, Hire iPhone App Developers, Hire Android App Developers, Hire Flutter App Developer, Hire React Native Developer, Hire Kotlin Developer, Hire Web Developer, Hire PHP Developer, Hire Laravel Developer, Hire Nodejs Developer, Hire Microsoft Developer, Hire ASP.NET Developer, Hire Angularjs Developer, Hire Reactjs Developer, Hire Vue.js Developer, Hire E-commerce Developer, Hire Magento Developer, Hire WordPress Developer, Hire MERN Stack Developers, Hire MEAN Stack Developers, Hire App Developers