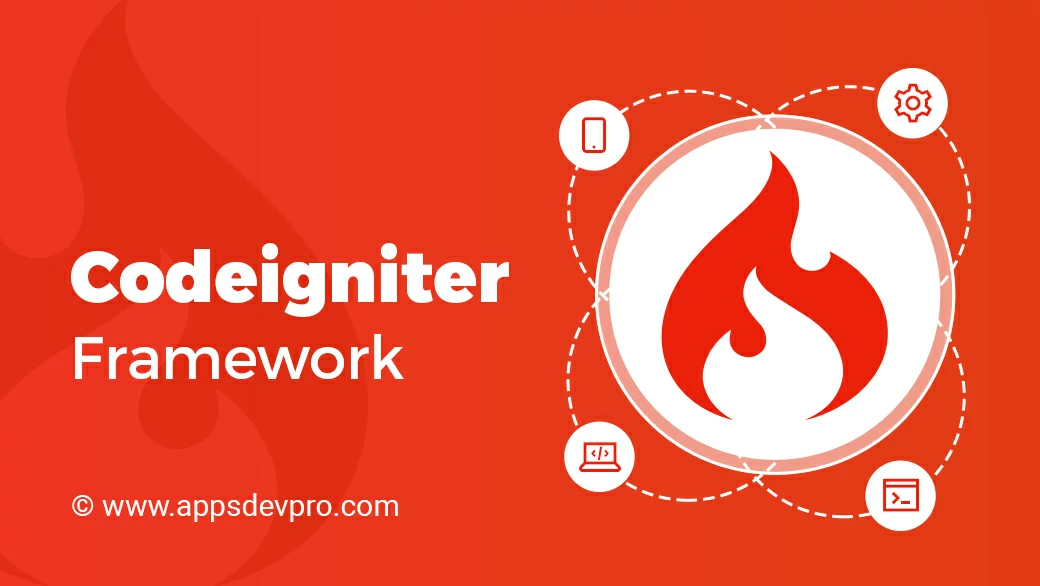 PHP as an ideal programming language provides various frameworks that allow developers to develop the most innovative websites and applications. Each PHP framework has been designed to provide some special features like ease of use, quick development, feature rich applications, eCommerce friendly environment etc.
Many of these frameworks are open source platforms allowing free web development. However, CodeIgniter is the best among all of them. This framework has all the components that support fast, cost-effective and hassle-free web development. In this article, we have mentioned some features of this PHP framework that makes it the most preferred option.
CodeIgniter is equipped with numerous in built libraries with pre written codes. Its simple and easy to use interface allows developers to access these libraries and use the pre written code for quick development.
If an open source developer creates an application from scratch instead of going with the resource panel, it would take around 10 times more effort to complete the development process as many operational difficulties and lags during the development.
However with CodeIgniter, it is always easy to get source codes and use them most comprehensively for developing various modules.
With the help of CodeIgniter, one can develop fully functional websites with absolutely simple structure. It also allows managing the web applications without any trouble and a steadfast performance is assured too. Thorough, clear and convenient documentation system of this framework makes the development process absolutely transparent.
CodeIgniter offers quality web development solutions that provides effective service to the users. It is beneficial not just for the users but for the developers as well. One can develop lots of flexible and secure applications with the help of CodeIgniter customization.
This tool is search engine friendly, so an outstanding online presence is assured. Furthermore, this amazing framework can be upgraded by just adding different plug-ins and extensions form exclusive helper or class extension libraries.
It is the most preferred framework by huge businesses for PHP application development. The reason being the efficiency of this light weight platform to create applications which could deal with huge amounts of data. Also the applications and websites based on this platform are considered to be highly secure and absolutely reliable.
With all these incredible features, this superior framework today stands among the most preferable and reliable open source platforms for developing PHP based web applications.